Airtel launches counter attack on Reliance Jio with free data plan. But does it match up?
Catch Team
| Updated on: 23 September 2016, 16:31 IST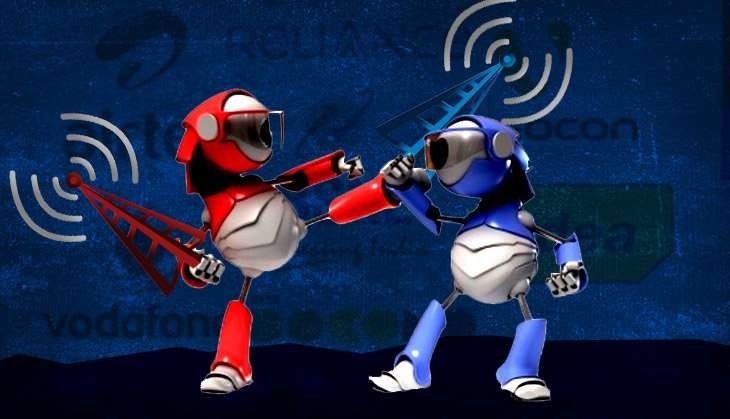 Three weeks after Reliance Jio took the telecom market by storm after announcing free voice calls and unlimited data, Airtel, too, joined the free data offers bandwagon. The telecom service provider has announced a 90-day free data plan.
Ever since Reliance Jio launched its free trial plan offering unlimited voice calls and data, thousands of customers have left incumbent service providers like Airtel, Idea, and Vodafone.
Airtel, the largest telecom company in India, is now offering a special 4G data pack that will provide free data for 90 days for Rs 1,495 to existing users, while new users can avail this offer via a first recharge of Rs 1494.
Ajai Puri, Director - Operations (India & South Asia), Bharti Airtel said, "At Airtel, we are focused on providing great value to customers. Customers with 4G handsets generally consume large amounts of data and this proposition is specifically aimed at them. With this pack these customers can stay online round the clock without having to worry about exhausting their data limits or going for frequent recharges."
The pack was launched in New Delhi and will be made available in other cities over the next few days.
Does Airtel's offer match Jio's?
Not really. While Airtel is offering free data for Rs 1,498, Jio's offer comprises free voice calls as well as free data for a period of three months.
One can say that Reliance Jio's services are being offered under trial plan, whereas Airtel, being an incumbent, cannot make everything free.
But, even post the trial offer, Reliance Jio plans would be far cheaper than Airtel's plan, as Jio's free voice calls are available at Rs 149 per month.
This means that Reliance Jio is targeting those who are heavy voice call users, whereas Airtel is targeting people with deeper pockets who spend more on data.
Another competitor, Vodafone, recently announced Flex prepaid plans wherein there is no pre-fixed quotas for voice, data, or SMS.
State-run BSNL has also announced that it will offer tariff plans that will be cheapest in the market.