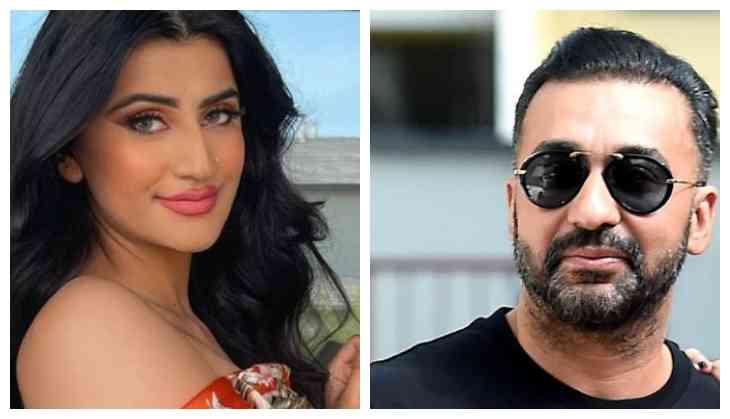 YouTuber Puneet Kaur makes shocking claims about Raj Kundra
Raj Kundra has landed in trouble after his alleged role in the production of pornographic films, now another shocking claim has been made by YouTuber Puneet Kaur.
She revealed that Kundra once sent her a direct message for his adult app HotShots.
Taking her stories to Instagram, Kaur said that Raj Kundra had approached her earlier for the adult app. Raj Kundra was arrested by Mumbai Police on July 19 in case of alleged production of pornographic films. He has been sent to police remand till July 23 by a Mumbai court.
"Brooo do you OGS remember our verified DM video where he reached out to me for hotshots!?!? Im deaaad (sic)," Kaur wrote.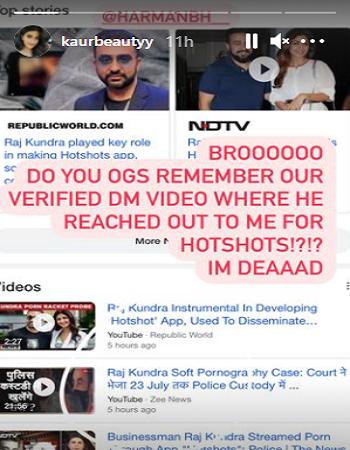 She further continued, "I can't even WTF this mans was really luring people -we literally thought it was spam when he sent that DM to me!? Jesus Christ man rot in jail (sic)."
Also Read: Here's what Kangana Ranaut said on Raj Kundra's arrest
To prove her claims, Kaur also added excerpts of the video where she revealed that Kundra was approached by a verified account of Raj Kundra with his friends.
In the video, she can be seen discussing the DMs with two others and they were wondering if Raj Kundra's account had been hacked.
Kundra has been booked under relevant sections of the IPC and the Information Technology Act. The complaint was filed against Raj Kundra after a woman approached the police and made shocking allegations against him.
The Mumbai police commissioner said in a statement, "a case was registered with the Crime Branch Mumbai in February 2021 about the creation of pornographic films and publishing them through some apps. We've arrested Mr. Raj Kundra in this case on 19/7/21 as he appears to be the key conspirator of this. We have sufficient evidence regarding this."
Talking about Kundra's wife and Bollywood actress Shilpa Shetty's role in the pornography case, the Joint Commissioner of Mumbai Police, Milind Bharambe said at a press conference that they have not found "any active role" of Shilpa in the case. He further said that the investigation is still on.
Also Read: Mumbai Police opens up on Shilpa Shetty's role in husband's pornography case