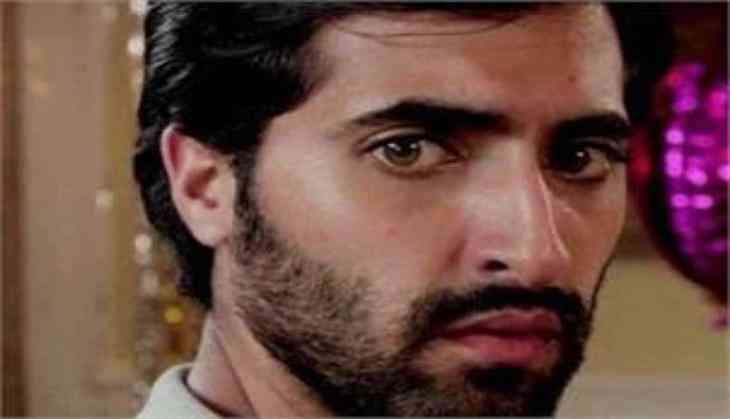 Making it big in the film industry without a godfather is hard but Akshay Oberoi says he never let go of hope.
The actor has two interesting films slated to release this year and he is confident that they will help him showcase his talent as a performer.
In an interview to PTI, Akshay says, "As an actor, you have to be very headstrong and thick-skinned, otherwise you can't survive. You have to have the undying hope that one day I will reach the top. If you don't have that then you can't survive.
"You face so many rejections. I am very arrogant about my talent. There are times when I see an actor's performance and wonder what he is doing in the industry. But that is adding to my fire. I am optimistic that my day will also come."
The 32-year-old actor does have a film connection - he is the cousin of Vivek Oberoi.
But Akshay, who made his acting debut with "Isi Life Mein" in 2010 and has featured in films like "Pizza", "Fitoor", "Laal Rang" and soon-to-release "Gurgaon", says he has not used his connection to gain advantage in his career.
"It took me a long time to get to this point. I have struggled a lot. I don't have a godfather, who will make films for me. Yes, I come from a film family but I have done everything on my own."
He may have made his debut in 2010, but it was post the release of 2014 supernatural thriller "Pizza" that Akshay started getting good offers and the actor is trying to make the most of it.
"In our industry, you have to be positioned correctly. My aim is to be a good actor. I know that if I have to survive, I have to work harder than everybody else. I may be less famous and less rich than my other contemporaries but that's ok. I am chasing something else," he says.
In "Gurgaon", which marks the directorial debut of National award-winning cinematographer Shanker Raman, Akshay plays a troubled rich kid with an inflated sense of entitlement.
The actor says through the film he got an opportunity to showcase his acting skill and credits his castmates including Pankaj Tripathi, Aamir Bashir and Shalini Vatsa, for it.
"Acting is like tennis. If the opponent is good, you are also good. In the film, everyone was putting their A-game.
Everyone wanted to be a part of this movie. It is my best performance so far. I grew a lot through the journey of making this film."
Akshay says it was only after playing this character that he realised what a joy it can be to take on a dark role.
"My character is very silent. I loved playing Nikki Singh. I realised that exploring your dark side is so much more thrilling than playing a good person."
This might just turn out to be a significant year for the actor as he has two major films up for release. Besides "Gurgaon", which hits theatres on August 4, he will be seen alongside Saif Ali Khan in Akshat Verma's "Kaalakaandi". And Akshay is keeping his fingers crossed.
"These are two exceptionally good movies. I am excited.
These are the kind of films I would like to show the world. I hope they work.
-PTI