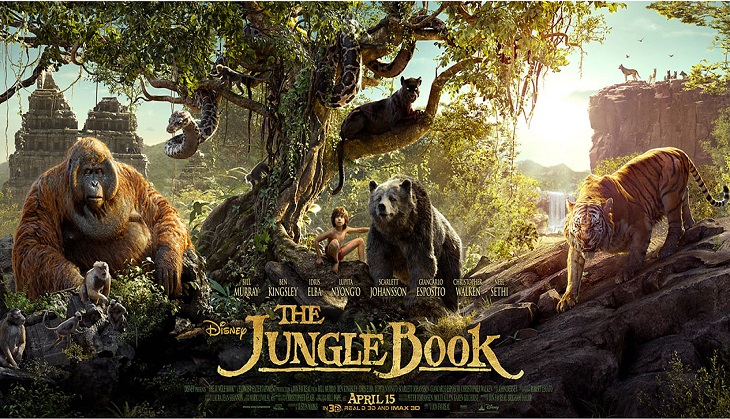 The Jungle Book managed to record collections of over Rs 40 crore within its opening weekend at the Indian Box Office. Mowgli and gang's phenomenal Box Office success so far has made a few Bollywood observers question the future of cinema.
Some are of the opinion that a few years down the line, Hollywood might take over Bollywood at the Indian Box Office .
Apart from Jungle Book, other Hollywood films which have done great business in India include Fast and Furious 7 (Rs 105 crore), Avengers: Age of Ultron (Rs 75 crore), The Amazing Spider-Man 2 (Rs 55 crore), Jurrasic World (80 crore), Deadpool (Rs 42 crore gross), Batman V Superman (Rs 45 crore).
The collections stand testament to the fact that more and more Indian moviegoers are flocking to watch Hollywood films every year. Another interesting factor is that Hollywood films dubbed in regional films also perform well across India.
Film journalist and archivist, Divya Solgama explains. "From the 1990's if we see, Jurassic Park was the first big Hollywood film which was dubbed in Hindi and managed to emerge a huge success. That film explored the markets for Hollywood films in India. After Jurassic Park, various Hollywood films were dubbed in Hindi especially on the VCR. VCR's of Rocky Series, Rambo Series and Jackie Chan films dubbed in Hindi further opened gates for Hollywood films in Indian market," he says.
Things have changed now, says Solgama. "Now, it is the superhero film which dominates the Indian market".
He also spoke of the popularity of dubbed Hollywood films. "Hindi dubbing increases the reach of English films since people in interiors are not too well verse with English. Slowly and steadily the market is opening up. We had Jungle Book wherein renowned Bollywood actors came ahead to lend their voice and look what magic the film is now doing in India. We have Varun Dhawan stepping in for Captain America: Civil War which is releasing soon in India and I expect the film to open big in India."
Hollywood films have huge potential in India. And with the success of Jungle Book, we won't be surprised to see many popular Indian actors being roped in by studios to dub for Hollywood films soon.