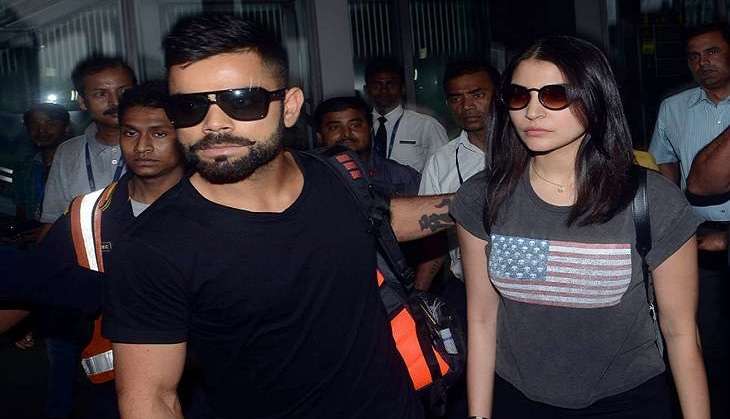 Virat Kohli is apparently so kicked about girlfriend Anushka's film, Phillauri, that he's planning to promote it in his own unique way
The captain of the Indian cricket team, Virat Kohli, has been a busy man, but obviously never too busy for girlfriend, Anushka Sharma. Sources say that Kohli loved Phillauri's script and even dropped on the sets while the shooting was the film was on. A source says,
"Virat had dropped in on the sets of Philluari last year and he has liked the concept of the film. In fact, he seemed to be involved in the project. However, they couldn't figure out how to get him involved. So now he might promote the film, not blatantly of course, but subtly and as much as he can."
Earlier this week, Anushka released first trailer of her film Phillauri in which she is seen playing a friendly ghost. The actress has received good feedback for the trailer from her friends and co-stars in the industry. It is said that Anushka is planning to arrange a special screening of this film for Virat.
Phillauri stars Diljit Dosanjh, Suraj Sharma, and Mehreen Pirzada and is set to release on March 24.