Sultan starring Salan Khan and Anushka Sharma is releasing this Eid. Directed by Ali Abbas Zafar, the film is a sports drama and the buzz around it is exceptionally high.
As it gears up for the release on 6th July, rumours are rife that Sultan's performance at the Box Office will be affected with Salman's recent controversial statement of comparing his physical state after rigorous training for the film with that of a 'raped woman.'
Seven days after he made the comment, Catch spoke to trade analysts to know whether the controversy is really going to affect Sultan's performance. And here's what they told us:
Also read: Sultan director Ali Abbas Zafar: 'MMA trainers felt Salman Khan is better than Sylvester Stallone'
Salman Khan in a still from Sultan (Twitter)
Rajesh Thandani - Distributor (Mumbai Circuit): "I don't think the controversy will affect the film at all. Eventually, it all boils down to the content and if the audience like Sultan, nothing can stop it at the Box-Office. The content has to be strong."
Amul Vikas Mohan - Editor, Super Cinema: "Not at all. I think whatever the controversy is, whatever that he has said is not going to affect the movie. It is biggest film of the year, everybody wants to go and watch it. There has not been any big film in Bollywood since a long time and off late even the English films have not done that well."
Amod Mehra (Trade Analyst): "Not at all. Audiences don't care about such things. They buy tickets to watch the film."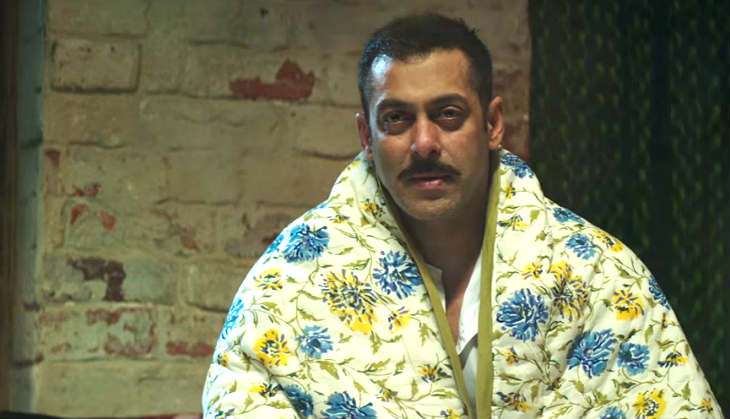 Salman Khan in a still from Sultan (YouTube screen grab)
Also read: Trade analysts bet big on Salman Khan's Sultan, say sky is the limit for Ali Abbas Zafar film
Komal Nahata: "Not at all. It will be a forgotten issue by the time Sultan releases. Nobody will even remember what Salman said while standing in the queue to buy tickets."
Harsh Jain (Exhibitor: Sanman Group): "I feel it is stupid on Salman's part to get into any sort of controversy. He is at such peak of his career that his name is just enough to get people into the theatres. Sultan is Salman Khan + YRF and it can't get bigger than this. If Salman continues to give such insensitive comments, it will not take much time for the audiences to boycott him just like other superstars."