Ami Sheth
| Updated on: 7 September 2017, 16:53 IST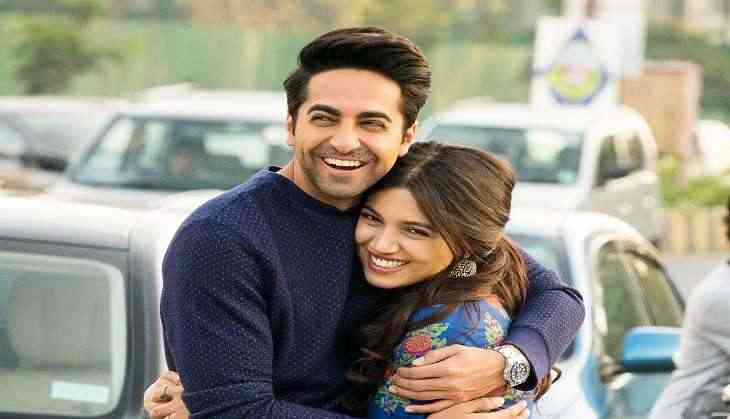 Ayushmann Khurrana & Bhumi pednekar (file pic )
After many comedy - dramas, the actor is yet again set with his latest flick Shubh Mangal Saavdhan opposite Bhumi Pednekar. Talking about the taboo subject of erectile dysfunction that the film shows, Ayushmann Khurrana also talks about reuniting with Bhumi, ban on kid's reality shows, his next with Sriram Raghavan and more...

How do you see your journey from being recognized at the age of 17 in TV to being appreciated for your work in films now?
It's been a long and fruitful journey. I am glad that I started young as a theatre actor. And that was the time when reality shows had just started in 2002 and I was just 17 when I got my first brush with fame in Pop-stars. It's always beneficial if you start early as you have more experiences, explore more, become aware and develop your talent earlier.
Shoojit Sircar had recently asked to ban kids' reality shows and the same medium gave you the fame during your younger days...
I think they can't be banned and they shouldn't be banned but, at the same time, the things lie on the parent's side. How to deal with their kids or may give them a well-balanced upbringing. Because I remember when I was 17 when I got fame I had broken up with my girlfriend by getting attention from other woman and girls for the first time. That time the fame had gone to my head and I was too young. Probably, I was the only popular guy in Chandigarh at that time. But, later on, I realized that and I am glad that I faced that and kids go through the same thing. You are popular when you are 7-8 or 12, you get more attention in class. Your teachers give more attention to you. The fame may go in a year's time because each year there's a new winner. Parents need to give them an honest feedback that this is going to last for more years and you need to be humble through the journey too.
Every actor has a dream to work in films that are larger than life but you have always chosen medium budget ones yet high on content. Comment...
I think I started my journey with that and I feel Vicky Donor set that journey for me. I am glad that I have that Niche for myself. If everybody is doing big budget films, then who will do the medium budget ones which are driven by content and it's important to have your own space in the industry more than just going what the world is doing. I am happy in my space and it also depends on how much money my film makes. If I do a 100 crore film, then suddenly I'll be doing films which amounted more. I feel Aamir Khan and Akshay Kumar has set a great bench mark of merging content with commerce.
What different does Shubh Mangal Saavdhan have?
It's based on a quirky subject, on erectile dysfunction which people don't talk much about. The girl accepts the guy in spite of this problem and it's a great thing to learn where in these days we give a lot of importance to sex. It is one of the needs of your life and at the same time, if your love is beyond sex, there is pure love. This film speaks about the kind of love and bond they share. It's a psychological problem too. You need to give that confidence to your person. Manliness is not just about getting it up, it's also about your character, the stand you take for your family, your career and how focused are you as a person and how you treat your woman. It's as common as a headache or a fracture. If it is being written about a woman who can't produce a child, still noted as a woman then why can't a man be a man if he can't get it up?
Did the idea make you remember of Vicky Donor where you played a proud sperm donor?
(Laughs) I was blown with the script the moment I heard I was sure to do it. The idea was to give something different to the audience and make it believable so that, guys of my age who are young they don't shy away from such topics.
How was it to reunite with Bhumi after Dum Laga Ke Haisha?
It's amazing, she is one of the terrific actors around and the only female actress who has gone through a body transformation. I have only seen Aamir Khan doing that and she got launched with the transformation. It shows how committed are you towards your craft.
You have worked with few of the great filmmakers like Shoojit Sircar, Aditya Chopra, and Anand L Rai... was it challenging to work with them?
Not challenging but it's an honor to work with them. At the same time, of course, you have to give your best when you are with them. Starting from Shoojit Sircar who was already a known ad filmmaker, I am happy that I got a good break in my first film which matters a lot. I am glad that with the span of 5 years I have given two National award winning films. Shoojit Sircar comes from a very real school of cinema, Aditya Chopra has a commercial mindset whereas, Anand L Rai has both the things very well.