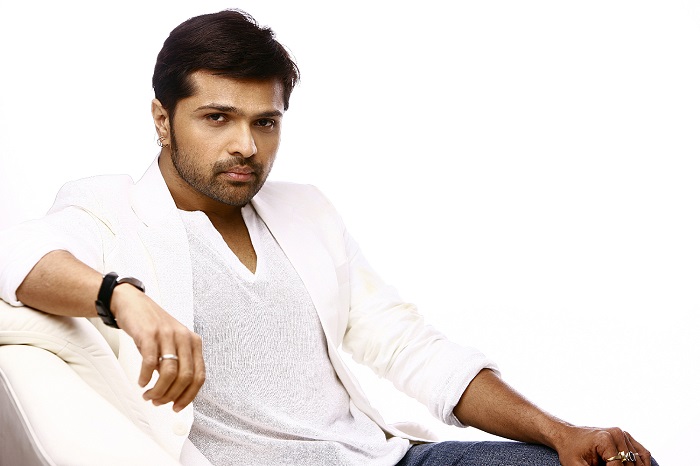 In 1998, the music album of the film Pyaar Kiya Toh Darna Kya featured a then unknown music director with a single song.
That was Himesh Reshammiya's Bollywood debut, and that was the beginning of a career that had Reshammiya singing and acting as well as composing.
In 2000, Reshammiya got his big break as a solo music composer with the film Dulhan Hum Le Jayenge, and since then, he has created the music for more than 90 movies.
As the music composer turns 42 today, let's rewind to his five best albums, the ones that still make our hearts sing.
Aap Ka Surroor (Album)
With 12 songs topping the charts for one year, this is the highest selling music album in India. It made Reshammiya a superstar.
Aashiq Banaya Aapne
The soundtrack of this film marked Reshammiya's debut as a full-fledged singer. His nasal voice became a rage and songs like Aashiq Banaya Aapne and Aap Ki Kaashish made it to all the major charts.
Tere Naam
One of the highest-selling albums of the 2000s, this won Reshammiya his first 'Best Music Composer Award'.
Namastey London
This is an album that's perennially popular, a favourite even today. Namastey London also holds the record for having the most songs on one album: 19 including a remix.
Aap Ka Suroor (Movie)
Himesh Reshammiya probably reserved his best work for his own debut film, Aap Ka Suroor. 'O Huzoor, Tera Tera Tera Suroor' became Reshammiya's identity - all over the world!
Other achievements
Himesh Reshammiya holds the record of delivering 36 hit songs in a single year.
Himesh Reshammiya's first international album, @ the edge, will release in 122 countries next year.