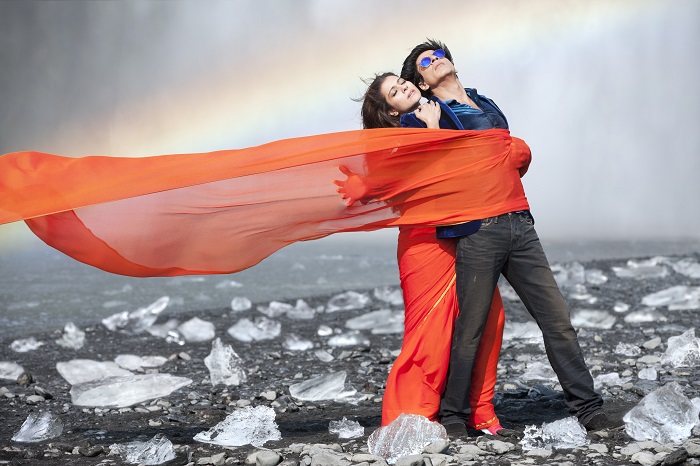 A month before Rohit Shetty's Dilwale opens to audiences on 18 December, the first song from the movie to be released is already creating waves.
Also Read: Here is why Dilwale may overshadow Bajirao Mastani this December
The song Gerua was launched by Shah Rukh Khan at an event in Mumbai on 18 November. As expected, the song is a glimpse into the evergreen chemistry between Shah Rukh Khan and Kajol. If Ranbir Kapoor and Deepika Padukone are to be believed, the SRK-Kajol pairing is one of the greatest ever in the history of Indian cinema.
Also Read: There are 7-8 grand action sequences in Rohit Shetty's Dilwale, says Shah Rukh Khan
Shot across a number of beautiful locations, the video will blow you away with its stunning visuals. The gorgeous backgrounds sometimes overshadow the SRK-Kajol chemistry.
After the soothing melodies of Bajrangi Bhaijaan, Pritam hits it out of the park yet again with Rang De Tu Mohe, Gerua.
Also Read: SRK's Dilwale will represent India at a global level, promises Varun Dhawan
The song seems to have all the markings of a timeless romantic tune. However, only time will tell if Gerua manages to match the heights scaled by the last heavily-stylised romantic song featuring SRK and Kajol, Sooraj Hua Madham, from the 2001 film Kabhi Khushi Kabhi Gham.
Till then, enjoy Shah Rukh Khan and Kajol in Gerua from Dilwale.
Dilwale, which also stars Varun Dhawan and Kriti Sanon, releases on 18 December.