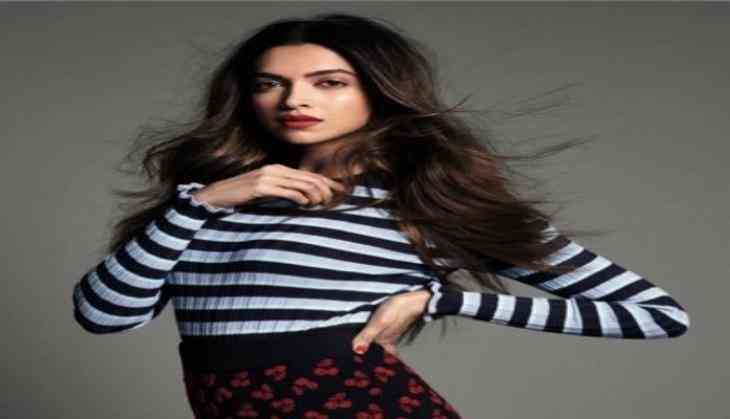 Are you a Deepika Padukone fan and wants to meet the Bajirao Mastani fame? If yes! Then here is a golden opportunity for you to meet Bollywood diva.
But first, she has a message for you.
Here is the list of things you need to know to win this contest:
1. Entry is open to residents of India except for employees (and their families) of OPPO Mobile India and the suppliers of the prizes and any other companies associated with the competitions.
2. The entrant(s) can be of any age.
3. Use of a false name or address will result in disqualification.
4. Entries that are incomplete, illegible or indecipherable will not be valid and deemed void.
5. All entries must be made directly by the person entering the competition.
6. Participants will have to share 'Deepika's Teaser video' and comment with the right guess about the elements. On failing to do either, the entry will be disqualified.
7. Winners will stand a chance to meet Deepika Padukone.
8. The winner selection process will be done randomly by OPPO's internal team.
9. The prizes are as stated, are not transferable to another individual and no cash or other alternatives will be offered.
10. The promoters reserve the right to amend or alter the terms of competitions at any time and reject entries from entrants not entering into the spirit of the competition.
11. The winner(s) agree(s) to the use of their name, photograph and disclosure of country of residence and will co-operate with any other reasonable requests by OPPO Mobile India, relating to any post-winning publicity.
12. Confirmation of the prize will be made in writing to the winner(s).
13. The winner(s) have to claim their prize(s) within 24hrs of the announcement. Failure to respond and/or provide an address for delivery, or failure to meet the eligibility requirements may result in forfeiture of the prize.
14. Contest may be modified or withdrawn at any time.
15. The decision of the judges will be full and final.