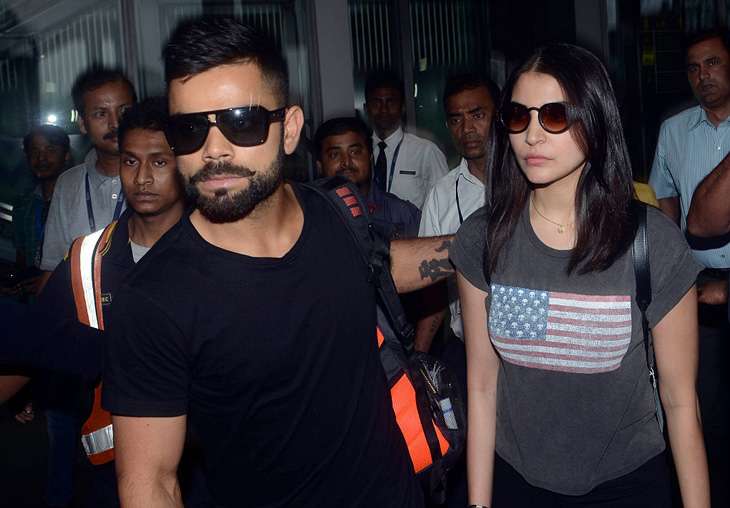 The cricketer has cleared the air about reports of his engagement with Anushka Sharma
Virat Kohli and Anushka Sharma landed in Dehradun earlier this week. The Indian Test skipper is the brand ambassador of Uttarakhand and this is apparently is his official visit to the state. Anushka followed him as the couple wanted to spend some time together. The paparazzi, of course, went crazy clicking their pictures right from when they landed to them meeting a spiritual guru, to even Anushka feeding a peacock. Soon rumours of their engagement started doing the rounds after they were seen performing a puja together.
There were many reports which confirmed that the couple is likely to get engaged on January 1, 2017. In fact, some of the reports went on to say that, later next year they will tie the knot and make an official announcement of the date too. The buzz suggested that the engagement will be a huge affair, as some of the prominent personalities from Bollywood and sports will be present at this occasion.
The buzz became stronger when pictures of Amitabh Bachchan at Dehradun airport started circulating in the media. However, Virat chose to shut the rumour mongers by stating on Twitter that there's no engagement happening. He tweeted, " We aren't getting engaged & if we were going to, we wouldn't hide it. Simple... Since news channels cant resist selling false rumours & keeping you confused, we are just ending the confusion :)"( sic)