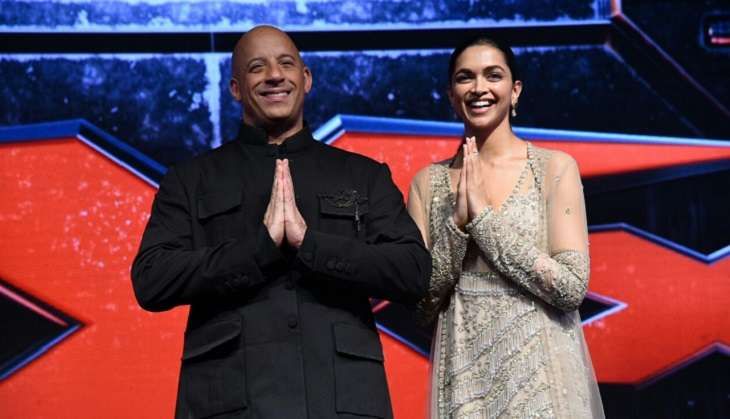 Vin Diesel is trending high on twitter, for two reasons- one is, of course, for the promotional events of ' xXx: Return of Xander Cage' and the other are the jokes on him, by the Twitteratis!
As soon as he landed in Mumbai on 12 January, the micro-blogging site was filled with jokes on him!
While some related him diesel and petrol and its rising price, others spoke about his bald head.
Some of the tweets that grabbed eyeballs are:
"#VinDiesel has arrived in India.
Hope, he meets all his worshipers here.
And, tells those helmetless biking fucktards to move to Sri Lanka," wrote stand-up comedian Sorabh Pant.
"Delhi Guy: Sir, can I take one selfie? Big Fan!
#VinDiesel : Sure
Delhi Guy: I love all your songs, especially when you say Mr. Worldwide!" wrote one.
"*Petrol Pumps on festivals be like*
Scratch here and #VinDiesel for free," wrote another Twitterer.
"The lead role for the movie "Gandhi" originally was offered to #VinDiesel" wrote a user.
One wrote, "Petrol price may increase in this week. #VinDiesel."
The 49-year-old actor is in India, on a two-day promotional tour for Deepika Padukone's Hollywood debut, with him playing the titular character.
Directed by D.J. Caruso, the film that had a grand premiere in Mumbai last night, will the theatres in India on 14 January.
-ANI