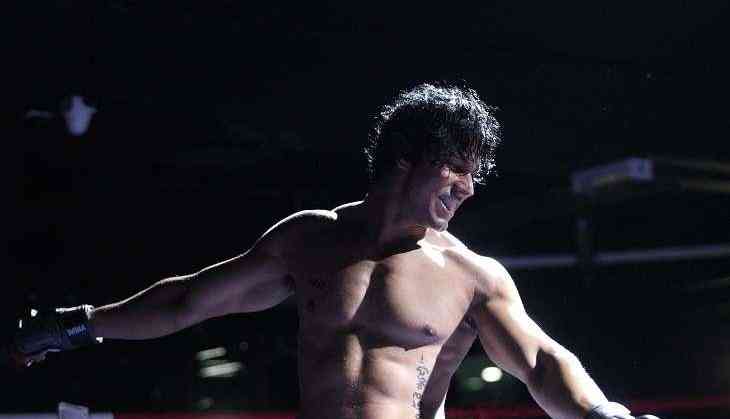 Actor Randeep Hooda is excited to make his television debut as the host of 'MTV Big F Season 2'. He believes that the medium is a great one for actors to reach out to a wide audience.
Asked about his TV debut, Randeep told IANS over phone from Mumbai: 'I am excited. I am not nervous at all. I've been approached for many TV shows... Both reality and fiction shows over the years. I didn't agree to do them as I felt they were not my taste.
'But I've always felt that TV is a medium which reaches out to a lot more people than other mediums. It's a great thing for an actor to reach out to as many people as possible through TV.'
It wasn't easy to convince him to do the MTV show, which will go on air on March 12.
'I thought I was not the right fit for it. 'Big F' and women... I was not sure because I had not seen the first season. Then the marketing head of MTV explained to me what the show is all about and the kind of stories they are doing.
'This is something which I also felt strongly about and I thought it's about time to start conversations about things, about women -- whether they are sexual or non-sexual (topics). They could be desires of different kinds. Desire to be somebody or to do something.
'It's important to have this kind of a conversation. MTV is a youth channel and I'm still a teenager at heart, if not a child,' said the 40-year-old.
The show's second season is set to bring sexually liberating tales through tasteful representation on the small screen.
'It's talking to women... to empower women, but it is also aimed at men. Their attitude has to change. 'Mai karu toh stud, tum karo toh slut' (if I do I'm a stud, if you do then you're a slut) -- that kind of attitude has to change.'
-IANS