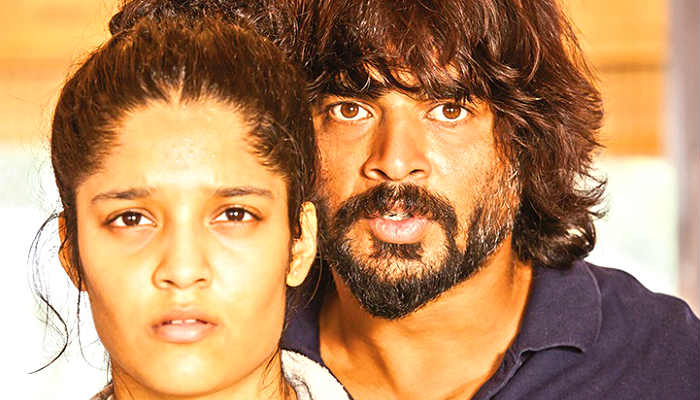 After working under Rajkumar Hirani's direction in 3 Idiots, R Madhavan and Raju Hirani have joined hands to produce the upcoming sport-based film, Saala Khadoos.
Madhavan has often spoken about his determination to cast a real-life boxer in his film. In an interview with Catch, the actor spoke this particular condition he had set for the movie,
"You can't take the audience for granted nowadays. If I get a girl who has to look like a 17-year-old boxer and she looks like a doll and I am trying to convince you that she is a national level boxer, the younger generation would not accept it.
Also Read: Saala Khadoos: R Madhavan thinks PK footfalls might be more than Gadar
They won't accept the crap I am serving. I wanted someone who looked like a national level boxer but could also act. This film could not be made without Ritika. Finding Ritika and convincing people that she is the lead actress of our film was the main challenge."
Maddy also revealed that despite having a strong script and a star cast in place, many leading producers were apprehensive to invest in the project.
"Despite getting the physique right and casting a boxer, I did not have any investors. No one was willing to take the risk. So many producers backed off at the last moment and finally Rajkumar Hirani came on board," explained the Tanu Weds Manu Returns actor.
Madhavan also spoke about the trend of categorising successful genres in Bollywood and force writers to commercialise things: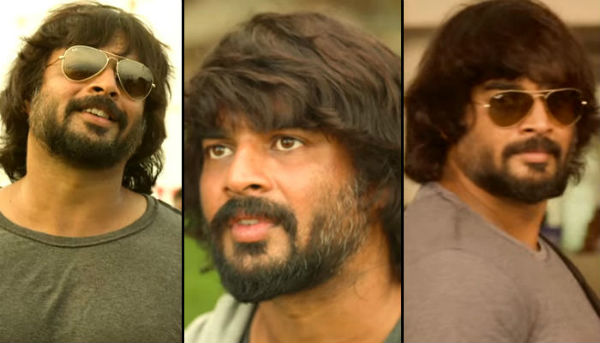 "The easiest thing that happens in Bollywood is that people figure out why the industry is working and quickly categorise it. Unless you categorise, you don't feel safe because it is an industry which has 93 percent failure rate; only seven percent of the films work. I don't think there is a need for categorisation. The need of the hour is to make an intelligent film which will make the audience want to watch your film on Friday.
Also Read: Saala Khadoos is nothing like PK or Munnabhai MBBS; Then why did Rajkumar Hirani back this Madhavan film?
"They decided to buy tickets for your film after viewing the trailer. Unless they do that, I am lost. Star Wars makes 1.5 billion in one weekend and that is more than the amount all the Indian films make in one year. The only short-cut to success is hard work. We worked for over three years for this film, and you will see our efforts on screen."
Saala Khadoos
releases on 29 January 2016.