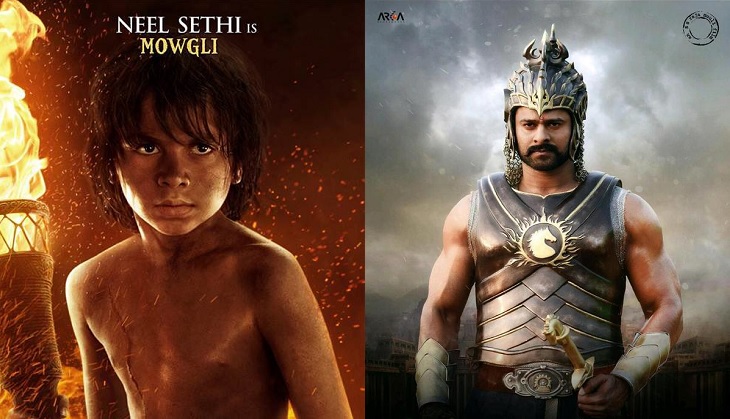 The Jungle Book has breached the Rs 100 crore mark at the Indian Box Office in under 10 days - making it the second film to cross the Rs 100 crore mark this year after Akshay Kumar's Airlift. 
While the film was expected to do well at the Indian ticket window, the Rs 100 crore mark came as a surprise to many. 
The film raked in Rs 10.67 crore on its second Sunday at the Box Office. The 10-day total now stands at Rs 101.82 crore. Not only is the film set to become the highest grossing Hollywood film of all time in India by breaking the record of Fast and Furious 7 (Rs 105 crore) but also stands a strong chance to become India's highest grossing film of 2016, going past Airlift (Rs 128 crore).
The contribution of Hindi, Telugu and Tamil dubbed versions to the total collections is 54 per cent as against the 46 per cent collections from the English version.
Here's a look at the Box Office collections of The Jungle Book so far:
Week One (8-14 April): Rs 74.07 crore
Second Friday (15 April): Rs 8.02 crore
Second Saturday (16 April): Rs 8.51 crore
Second Sunday (17 April): Rs 10.67 crore
Total: Rs 101.82 crore
Many social media users have been juxtaposing the success of The Jungle Book with that of period epic, Baahubali - the first Telugu dubbed film to cross the Rs 100 crore mark in Bollywood. 
The Jungle Book's golden run at the Box Office is in sharp contrast to that of Baahubali, which faced a few hiccups in its run at the ticket window. The SS Rajamouli flick broke the records of previous highest-grossing dubbed film, Robot by a margin of over Rs 100 crore. What's more, Baahubali faced stiff competition from Salman Khan's Bajrangi Bhaijaan at the Box Office which collected Rs 100 crore in its opening weekend and went on to rake in over Rs 300 crore in India alone.
Nonetheless, with family audiences having accepted The Jungle Book with open hands, it would be interesting to see if the movie manages to breach the Rs 150 crore mark.