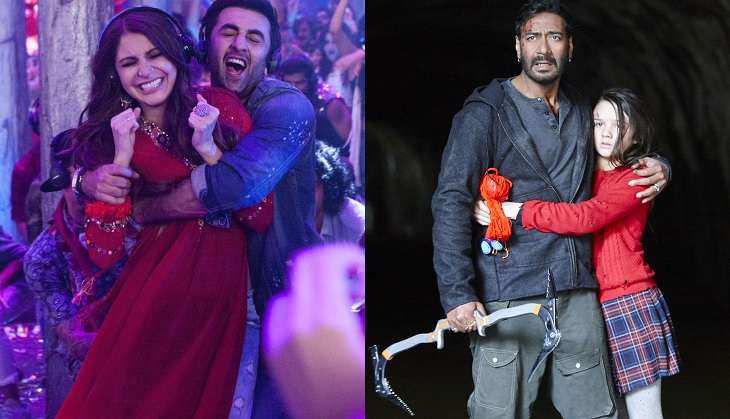 Ae Dil Hai Mushkil vs Shivaay (Movie Still)
Two of the most anticipated films of the year, Shivaay and Ae Dil Hai Mushkil, are all set to lock horns at the Box Office this Diwali, 28 October.
While the trailer of Ae Dil Hai Mushkil garnered a lukewarm response, the music of the film has topped the Bollywood charts - a factor that is bound to ensure a good opening for the Ranbir Kapoor film.
In comparison, the trailer of Shivaay was showered with praise from viewers and trade alike. However, the average music of the film has dampened the buzz.
With both films being pre-Diwali releases, they aren't expected to record 'humongous' collections. A detailed prediction will follow in the coming days. The winner will reap the benefit of the Diwali holidays - 31 October to 1 November 2016.
Also Read: Shivaay vs Ae Dil Hai Mushkil: Choose your pick with the help of this simple core study
The distributors have blocked the screens for both films. An official screen count will be reported a few days before the film hits the screens.
The Cine Owners and Exhibitors Association has requested single screen owners to refrain from screening Ae Dil Hai Mushkil at their properties. However, the final decision lies with the respective exhibitors. Reports about ADHM being banned are false as it is only the court of law and the Censor Board who have the power to ban a film from releasing in India.