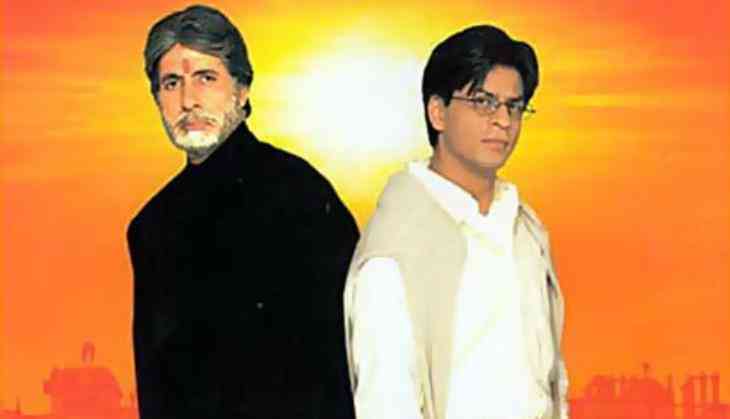 Teacher's Day: 7 Bollywood actors who played teachers on screen
In our school or college life, we have seen many kinds of teachers, some are strict, some are polite, some are funny, and some are always angry. There are many Bollywood actors who have played teachers on screen and some of them will surely remind you of your teachers in school or college.
Here are some performances played by the Bollywood actors as a teacher in Bollywood films.
1. Amitabh Bachchan - (Mohabbatein, Black)
Amitabh Bachchan has played two biggest example of teachers, one is very strict and disciplined, and another one is polite and helpful. In Mohabbatein (2000), he was so strict that he didn't allow his students to go out of the premises. His Gurukul rules meant everything to him. In Black (2005), he was so helpful that he became the biggest help of a deaf and blind student.
2. Aamir Khan - (Taare Zameen Par)
Aamir Khan has given the best and exemplary performance in his film Taare Zameen Par, where he helps and find a new talent in the most confused and frustrated student Ishaan.
3. Shah Rukh Khan - (Mohabbatein, Chak De India)
Shah Rukh Khan also has played two different kinds of teachers in Bollywood films - Mohabbatein and Chak De India. In Mohabbatein, SRK was so polite and loving nature teacher who teaches love to his students. In Chak De India, he was strict but helpful that he made his team win the world cup.
4. Naseeruddin Shah - (Iqbal, Sir)
Naseeruddin Shah, who is a master of acting, also has given two best performances of his career by playing a teacher. In Sir, he was the most caring and helpful teacher. He helped his students beyond boundaries. In Iqbal, he was a drunkard, but he transform himself into a helpful teacher for his student's aim of becoming a cricketer.
5. Sushmita Sen - (Main Hoon Na)
Sushmita Sen played the role of a chemistry teacher in Shah Rukh Khan's film Main Hoon Na. She was not just a chemistry but her chemistry with student SRK was on the different level. She was the sexy, sari-clad, uber-cool and romantic teacher.
6. Boman Irani - (Main Hoon Na, 3 Idiots)
Boman Irani, never played a teacher, but he became the director of the colleges in his films. He has truly played a two different kind of principals, one is funny and romantic (Main Hoon Na) and another one is very intelligent and way too strict (3 Idiots).
7. Shahid Kapoor - (Paathshala)
Shahid Kapoor, going by his image, played the role of a romantic and chocolate boy music teacher. His performance was appreciated in the film when he stands up against the commercialism of education.