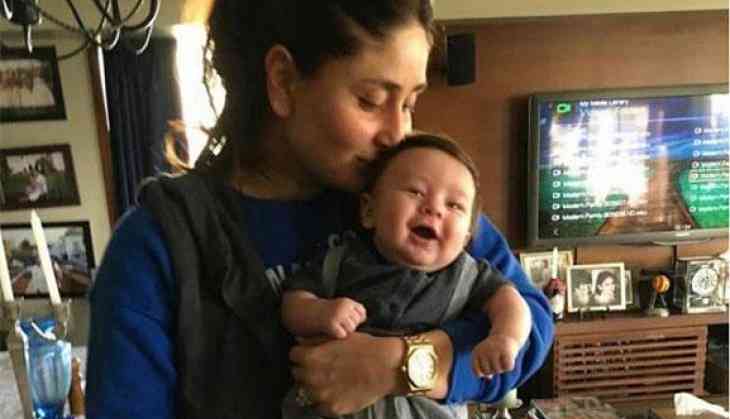 Taimur with mother Kareena
Bollywood much-talked Saif-Kareena's son Taimur Ali Khan is now gearing himself to go on first film shoot and therefore will accompany her mother on upcoming film 'Veere Di Wedding'.
According to media reports, Due to Kareena's pragnancy, director of the film, postponed the shooting for some time.
Now, the film is ready to come in front of the audience in September.
Kareena looks very excited about the film from starting of this shoot.
When asked if she would be able to give her time to her seven-month-old son during the film shooting, she said, " Taimur will be with me on the shoot. However it will be difficult to balance all the things. Saif will also take care of Taimur for a few days. Taimur is my priority and my schedule revolves around him."
'Veere Di Wedding' has been in the discussion since its announcement.
Earlier, in an interview, Ranbir Kapoor discussed a lot about Taimur.
Bollywood star said that he saw Taimur when he was 3 months old and now he is totally surprised after seeing the viral pictures of Taimur on the internet.
Ranbir says, Taimur has taken the charm of his parents and he is assured that Taimur will be a superstar one day. He will make Kapoor-Khan both families proud. Ranbir even has said that Taimur will have to come in Bollywood.