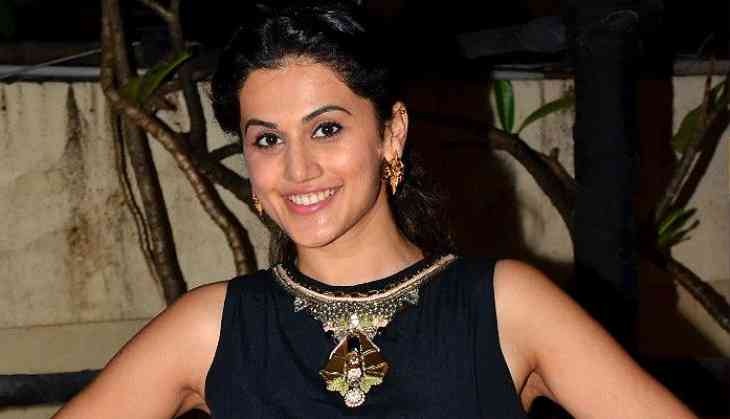 Taapsee introduces special classes for her school
Taapsee Pannu recently went to Delhi to visit her alma mater, Mata Jai Kaur Public School. She has earlier taken up the initiative with her school administrator to help introduce self defence as an extracurricular subject. This time she went to check on the progress of that.
Taapsee shared with the students her journey of having to strike a balance between excellences in academics and grabbing hold of every opportunity to participate in co-curricular activities.
Taapsee shared her experiences and said, "It was nostalgia beyond words. My teachers and students organised such a beautiful event to welcome me. They not only made my morning special but lived up to my expectations of starting self defence classes in school. They showed me a demo class. I was impressed by their efforts and hope our combined efforts encourage more and more kids to join the classes".