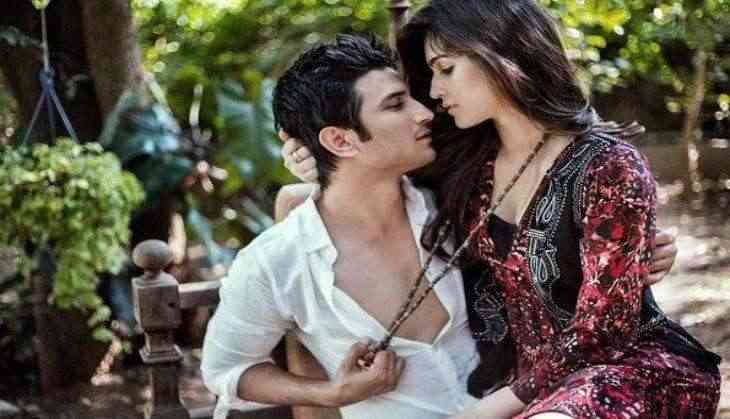 Sushant Singh Rajput - Kriti Sanon
Sushant and Kriti 's rumoured romantic relationship, has been making news since they started shooting for their film Raabta together.
Recently, when the duo were asked about their onscreen and off screen chemistry Sushant replied, "We have never deliberately tried to work on it for some reason it was there and I feel it's a good thing."
On being asked whether these rumours helped them in the publicity of their film, the actor said, "yes, I had read a few stories that she dumped him and he dumped her...I don't think these stories help that much because every time a film comes, we sell the film. We say good things about the film. We tell you the real and fictional stories just to lure you so that you come and watch the film and it is something we always do and there are handful of films that do well. Until and unless you actually see the chemistry in the trailer, no matter how many stories that come out,; you will never come and watch the film.
"Even if there are a lot of rumours about two people but if you don't see the chemistry onscreen you are not going to watch the film just because of the rumours. Rumours were something that we have been ignoring and laughing about." added Kriti.
The film is set to release by the end of this week.