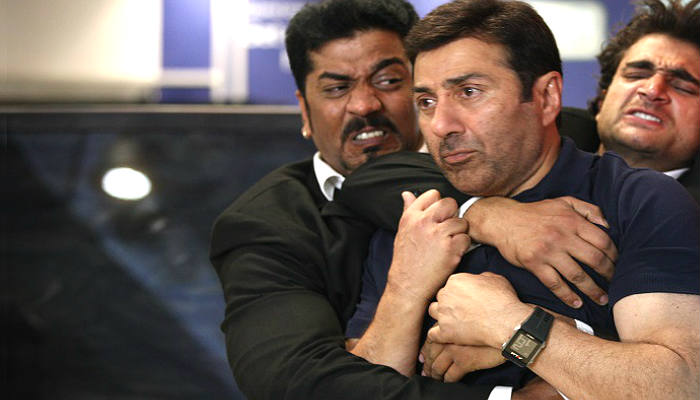 25 years after his 1990 hit Ghayal, Sunny Deol returns as Ajay Mehra in Ghayal Once Again. Written and directed by the actor himself, Ghayal Once Again is one of Sunny Deol's most ambitious projects till date. Now, with the release of the film just three days away, the actor is hoping that the sequel will be as well received and appreciated as his 1990 film directed by Rajkumar Santoshi.
In an interview for the promotions of the film, the actor explained why it took 25 years to make the sequel. Sunny Deol said:
"In the 90's, everyone was apprehensive to come up with a sequel to Ghayal. Once they were ready, I did not come across an interesting subject. You can't control time. It is difficult for me to digest the fact that it has been 25 years since the release of Ghayal."
Also Read: #CatchFlashBack: Decoding the rise and fall (and rise) of Sunny Deol in the 90s
Initially, the sequel to Ghayal was to be directed by Rajkumar Santoshi. Sunny Deol had also shot for a teaser trailer, which was played at all theatres along with Salman Khan's Dabangg 2 in December 2012.
However, Deol was not satisfied with the script and backed out of the film.
"We came up with a teaser of Ghayal Returns with Dabangg 2. We decided to be innovative about it by first releasing a teaser and then shooting for the film. But the story did not turn out right so I backed out of it. That film was supposed to be directed by Rajkumar Santoshi".
Also Read: Sunny Deol wants to work with Salman Khan subject to this condition
Ghayal Once Again is Deol's second directorial venture after his 1999-film Dillagi (1999). He opened up about the challenges of directing a film and keeping up with technology.
"It is pretty difficult to direct a film after so many years. Every genre has a way of narrating and obviously the technology changes with time".
Ghayal Once Again releases on 5 February 2016. Will Sunny Deol's long wait pay off? We'll know in a few days.