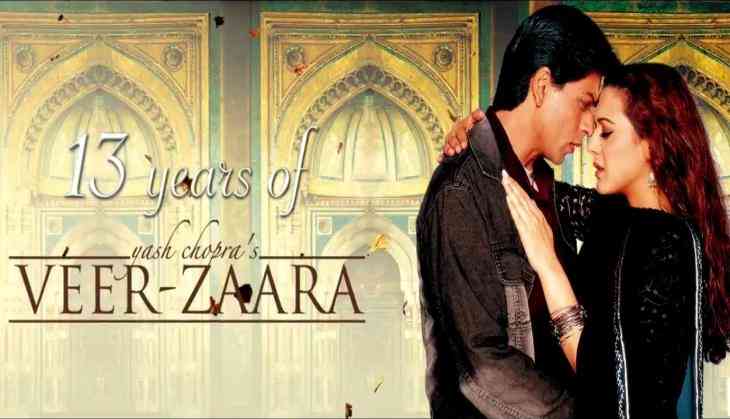 SRK-Preity Zinta's Veer Zaara completes golden 13 years: 13 lesser known facts of Yash Chopra's film
Veer Zaara completes 13 years - Shah Rukh Khan had always been a favourite of late legendary filmmaker Yash Chopra and they have worked together in many films, not as only as a producer but also as a director. Yash Chopra has made four directorial films with King Khan, Darr (1993), Dil To Pagal Hai (1997), Veer Zaara (2004), and the last one Jab Tak Hai Jaan (2012).
Although they both have worked in many films but Veer Zaara will be always special of their collaboration, the film was a blockbuster when it released in 2004 and it was a milestone for Shah Rukh's career, even also for Preity Zinta who first time worked with Yash Chopra and YRF banner. Today, on 12th November, the film has completed its 13 Golden years in Indian cinema. So on the occasion of its 13th anniversary, here we have brought 13 lesser unknown facts of Veer Zaara.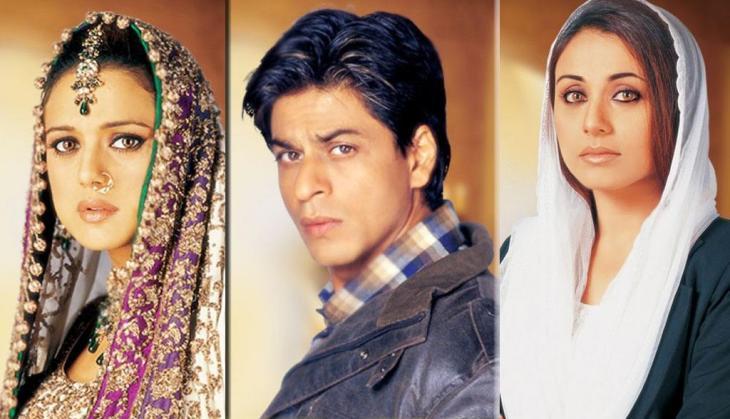 SRK, Preity, Rani Mukerji
1. 'Yeh Kahaan Aa Gaye Hum', not Veera Zaara - Initially, the title of the film was 'Yeh Kahaan Aa Gaye Hum' based on Amitabh-Yash Chopra's film Silsila's song.
2. Anil Mehra's special cinematography - Yash Chopra told cinematographer Anil Mehta to give the touch of golden and old times in the film, to make it real. While the film was released in a modern time when films like Kal Ho Naa Ho was released.
3. Madam Mohan's music - Yash Chopra's used the music of late music composer Madam Mohan to make the music real and connecting to that era, which has shown in the film.
4. SRK in prison - All the scenes of SRK in Pakistan's prison were shot in a single day of the shoot and that was surely a hectic schedule for King Khan and Rani Mukerji.
5. Rani Mukerji's character inspired by real-life character - Rani Mukerji's played the role of lawyer Saamiya Siddiqui was actually inspired by the real-life Pakistan activist and lawyer Asma Jehangir.
6. Why Preity Zinta? - Preity was doing urban-cool movies that time, so Yash Chopra thought of changing her image through this film and also a surprise for the audience.
7. Amitabh's suggestion for Gurdas Maan's Lodi song - Earlier there was a Lodi song sung by another singer, but Big B suggested Yash Chopra that the voice of the singer is not going with his voice, then Gurdas Maan sang that song.
8. Not Manoj Bajpayee but Ajay Devgn - Initially, Ajay Devgn was offered the role of Zaara's fiancee but he turned down the role and later it went to Manoj Bajpayee.
9. Anupam Kher, Kirron Kher in one movie - Although the couple worked in this film, but the interesting thing that they both didn't share screen space.
10. SRK, Preity Zinta only film as a couple - Well, Veer Zaara pair had worked in quite a few films but the interesting thing is that they only have reunited in this film as a couple, not in others.
11. Karan Johar connection - All the costume of Squadron leader Veer Pratap (Shah Rukh Khan) were designed by filmmaker Karan Johar himself.
12. A trail bus was started in between Amritsar and Lahore on 11 December 2005, it was said that it happened because of the positive impact of the film Veer Zaara.
13. Not Rani Mukerji, it was Aishwarya Rai - Initially, Yash Chopra offered the role of lawyer to Aishwarya Rai but the actress turned down the role because she thought she will not get that much space what Preity is getting in the film.