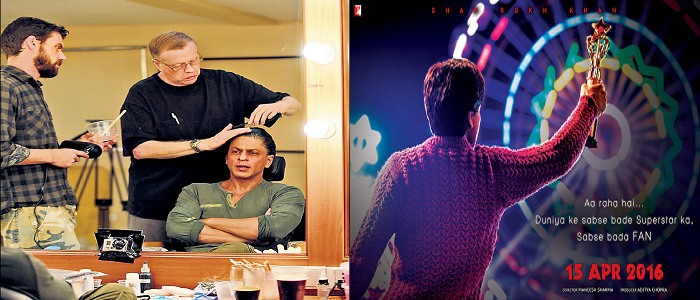 Shah Rukh Khan is one of those Bollywood actors who is known globally for his roles. In the past, Twitter roped Shah Rukh Khan in to launch a new feature - Tweet Video and ever since then, it is being used by many actors on the social networking website to interact with their fans.
Now, Facebook has done the same as they approached Shah Rukh Khan to launch the new Live Video format to enable celebrities on Facebook to interact with their fans. The newly launched facility is currently available only to the actors and Facebook has partnered with Dwayne Johnson to launch the same feature in US.
In the video uploaded by Shah Rukh Khan, the superstar takes his fans on a journey through the sets of his upcoming film with Yash Raj Films titled Fan. In the video, Shah Rukh introduced his make-up artist for Fan, Greg Cannom - The man who has won Oscar for the amazing make up of Brad Pitt in The Curious Case of Benjamin Button.
What is Fan all about?
In Fan, Shah Rukh Khan will be seen in a double role. One of his characters will be of a superstar and another one will be of a 17-year-old teenage fan of the actor. While Khan's character won't require much of make-over, Greg will be working on the look of Shah Rukh Khan - The Fan. According to reports, his look as the fan is going to surprise one and all.
Fan releases on 13 April, 2016.