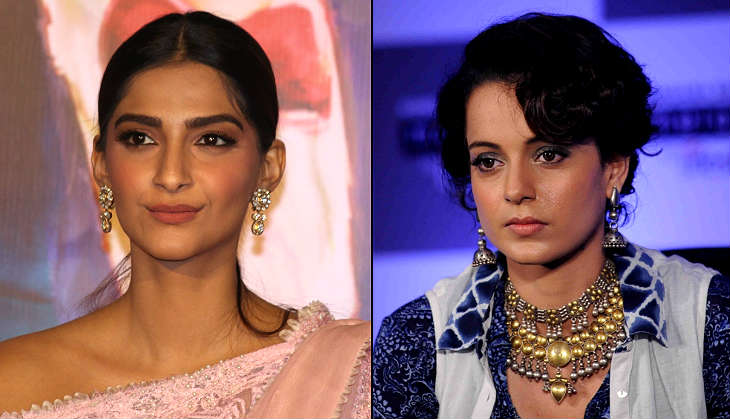 Enough has been written, argued and discussed about the much-hyped Hrithik Roshan-Kangana Ranaut legal battle.
After many of their industry friends dished out statements, mostly wishing for the issue to end soon, actress Sonam Kapoor too has spoken her heart out.
Before leaving for Cannes 2016 International Film Festival, Sonam talked about the issue at a media interaction. Known for being someone who doesn't shy away from expressing her opinion on various issues, she made it a point to say that she wants to respect Kangana Ranaut for what she has stood for as a woman but since she also knows Hrithik Roshan personally, she doesn't have any opinion against him.
Also read: Watch YRF's Sultan trailer: Can Salman Khan's swag get any better?
The Neerja actor said:
"I am very very impressed with the way Kangana handled this situation. I don't know who is at fault though. I have grown up with Hrithik and I know the kind of person he is. He is an incredible human being, he is sensitive, he is charitable and kind. I have worked with him. Having said that, women are persecuted a lot in this country. So as a woman, I would want to support another woman. But as I said, Hrithik is a friend of mine and me being a feminist and a woman, I am torn. I wish I could give an opinion on this since I am known to give an opinion, I honestly don't know how to answer this question."
Isn't this the most honest and logical statement we've heard on the infamous matter now!
-- quote from India Today