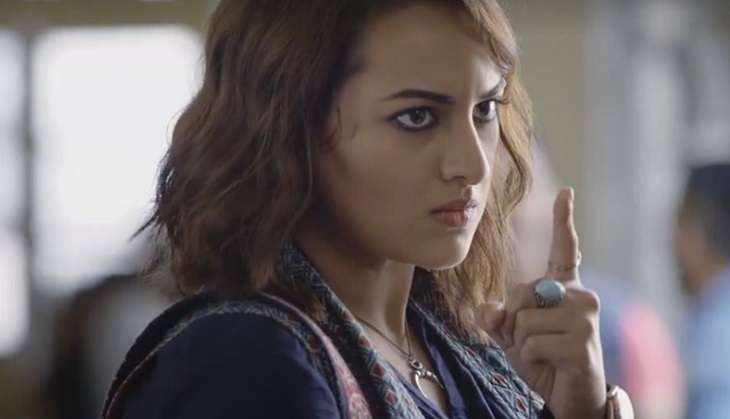 After performing high kicks in the female dominated Akira and doing sleek action sequences as a RAW agent in Force 2, Sonakshi Sinha is revelling in her new-found image as an action heroine.
Happy that she and other actresses are slowly getting to perform high-octane action scenes in Hindi films these days, Sonakshi asserts with a laugh, "Why should boys have all the fun? I really appreciate such films and I am glad about them. It's about time now."
Ask Sonakshi if she feels whether the audience is ready to accept leading ladies getting into rough and tough scenes, and she points out, "I got some great feedback for the action scenes I did in Akira. Even today if I meet someone, I hear, 'Wow! You did such great action sequences.' Whether the audience is taking time to adjust to it or not is yet to be seen but, honestly, this is the feedback I am getting."
While she is pleased to be associated with action, Sonakshi stresses that her fights are not repetitive. "You will get to see a lot of variety in my action sequences. Force 2 does not have the same kind of action as Akira. In Akira my character was different, she was a college girl and the action was very raw. In Force 2, it's much more stylised and sleek with car chase sequences, hand-to- hand combat et al. Moreover, its shot in a very different way, the character is also very different. But yes, it's an extension of my action persona... And I am really happy about that."
Ami Sheth, Bollywood News Service