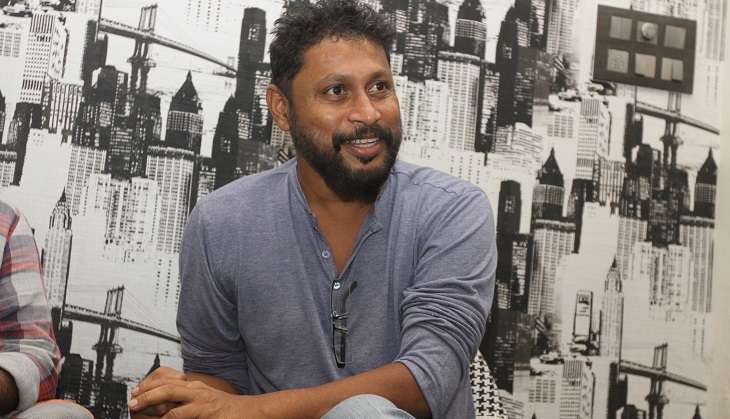 Shoojit Sircar is ecstatic with the response to his latest cinematic offering, Pink. He says it gives him immense pleasure to realise that the window for real and different kind of cinema is getting wider now.
Pink, which is a film about breaking the mold of perceptions about women in the society, is riding high on its content value. Featuring Amitabh Bachchan, Taapsee Pannu, Andrea Tariang and Kirti Kulhari in the lead, the film has been appreciated widely for its intention.
Here's Shoojit elaborating on Pink's success and how it sets more responsibility on his shoulders to deliver better content on screen. Excerpts:
When you produce a non-mainstream film like Pink and it get appreciation, does it give you more confidence to attempt different cinema?
It definitely gives me courage. People ask me why I didn't do this or that kind of film. But I have learned something in school -- after reading a story, my class teacher used to ask 'What is the moral of the story?' If I don't know the moral of the story, then there is no point of me telling you a story.
After Pink, will you make another film on women-related issues?
I do not make movies according to issues. I make a film because I want to narrate that story.
What motivated you to produce Pink?
Tony (director Aniruddha Roy Chowdhury) had originally thought of making this film in Bengali. A conversation with my wife convinced me to start working on this. My work was to make the audience sit for two hours (the biggest thing is to make the audience sit for the length of the film)... and I think we did that. If we have made people think, that's great. I have never seen such love from the media across all sections and reviewers -- I have never experienced something like this in my life.
What are the reactions you have got from the public?
Recently, I got a call from a father, and he told me 'My boy is only four-days-old presently, but when my son grows up, I will ask him to watch this movie.' An 18-year-old girl came out from the theatre and got very emotional; she held my hand and cried, 'I will go home, ask my parents to sit on the dining chairs and say 'You have both been telling me not to protest but to keep my head down and move ahead ... you have taught me wrong. I won't keep my head down. No one can stop me from walking with my head up'.
What do you think is just punishment for rapists?
We are nobody to decide on the law of the land. We are here to reflect what the society has shown us and what we see around society.
You said Amitabh questions everything in the script. What about the girls -Taapsee, Kriti and Andrea?
We used to ask the three girls what they would wear in this situation. Because it is their film and about what they feel. We are not women, they are, so they will know. That's why they appear so natural in the film.
-- Sourced from Ami Sheth, Bollywood News Service