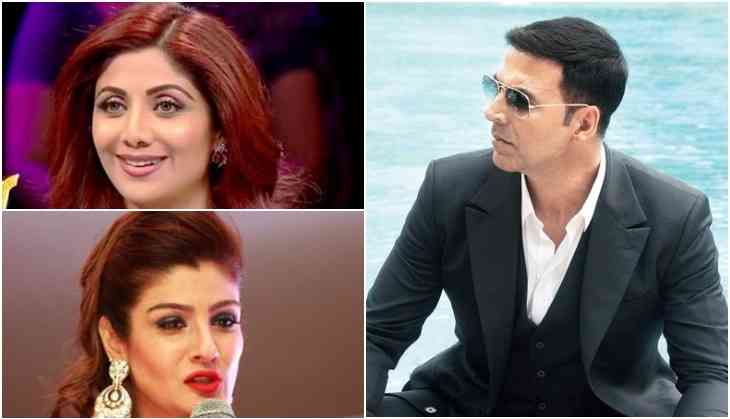 Shilpa Shetty, Raveena Tandon take a dig at ex Akshay Kumar at reality show Super Dancer 2
Bollywood superstar Akshay Kumar is a successful actor in the film industry right now and he always takes care of content alongside the business. Well, it was not same always for the Khiladi and there was a time when he was in the discussions for his love affairs with the leading actresses.
In the 90s Akshay Kumar constantly was linked up with the leading ladies Shilpa Shetty and Raveena Tandon. Recently, both the actresses Raveena and Shilpa came together at a platform of a reality TV show and what happened there became an entertaining moment for the audience.
Actually, Mast Mast Girl Raveena Tandon reached to Shilpa Shetty's dance reality show Super Dancer 2 alongside comedy star Govinda. So when Shilpa is already part of the show and Raveena accompanied her, it became an interesting combination of the actresses.
Both the actresses had a chance to make fun of each other, according to a report, during the fun on the sets they both cracked several jokes. There was a time when one of the actresses that we had done many mistakes, but one mistake is common between us.
According to the sources, here both the actresses were indicating about Akshay Kumar as they both had an affair with the star at one time. It was surely a heartbreaking news for both actresses when one night Akshay announced his marriage with Bollywood romantic superstar Rajesh Khanna's daughter Twinkle Khanna.