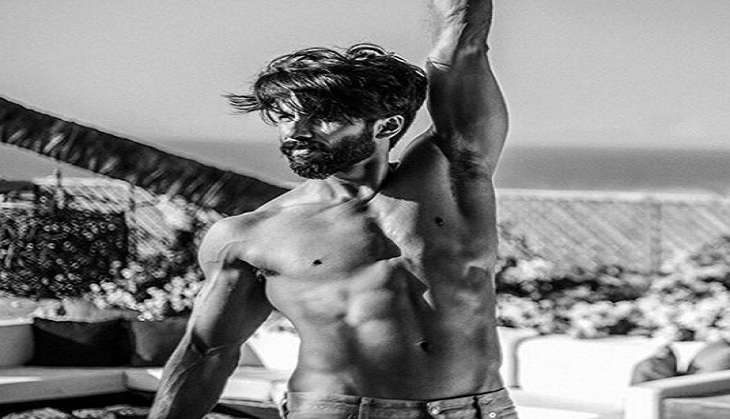 Shahid Kapoor (Instagram )
Shahid is working out to get the perfect look to play King in his next
After Sanjay Leela Bhansali made settlement with Rajput Karni Sena ,post their attack on him in Rajasthan last week, it looks like the crew is soon going to resume shoot. The actors continue preparing for their characters and Shahid Kapoor who plays Raja Rawal Ratan Singh - King of Chittor and Padmavati's husband. A source says, "Shahid has already shot for some portion of the film in Mumbai. In the next schedule, he is required to gain 5 kgs and he is working really hard to achieve this look. He has been following the strict diet too."
It is said that his character is the powerful one and is required to go through some physical transformation too. The actor has been putting up his workout pictures as well from past few weeks and it seems that the actor is successful in his target of gaining some weight.
Shahid is playing Deepika Padukone's husband in the film, while Ranveer Singh is essaying a role of Alauddin Khilji in it. Last week Karni Sena assaulted Bhansali after they got to know that he is apparently planning to shoot a romantic dream song sequence between Deepika and Ranveer's character. Now the makers have clarified that they do not intend to shoot any such sequence and it is said that the two parties have made an agreement to re start the shoot.