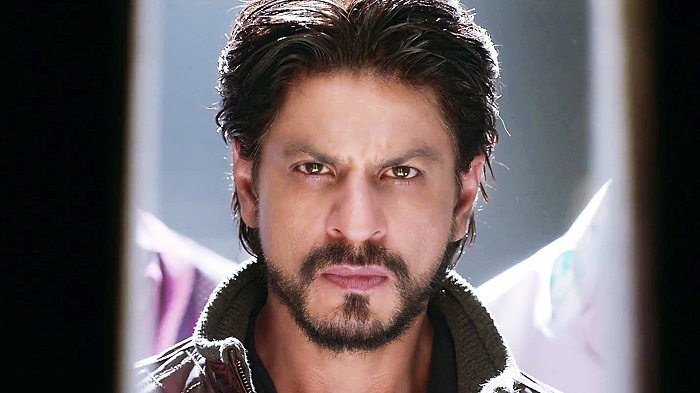 Though he is in pain because of his injured knee, Shah Rukh still looks like a Badshah as he conducts this interview from a couch in the massive Library of his house Mannat. The megastar talks with his usual intensity on pairing up with Kajol once again in Dilwale, his readiness to do edgier roles and whether he is bringing up AbRam differently from his older children.
How was the decision to cast Kajol and you together for the seventh time in Dilwale made?
We cast Kajol because we had not done any film together in the last five years (since My Name Is Khan, 2010). Also, Dilwale has romantic moments which suit our ages ... there are two time phases in the story. I told Rohit (Shetty) and we went to Kajol. She heard the script and she really liked it but she asked for a day or two to think about it.' Dilwale required her to stay far from home for 100 days and she had to look after her children. For the story of the film, it was very apt that Kajol and I were cast. Neither Kajol nor will do a film just for the sake of it.
Are the six hits you have done together special for you?
When we made those six films, we didn't know they will become such big hits. We never thought DDLJ will run for 20years. When we showed Baazigar for the first time, everyone kept saying the hero was playing a negative role. Similarly, Kajol, Rohit, me, Varun and Kriti have tried to make the best film we can with Dilwale. This is not a Kajol style of film -- there is action -- but she loved the film. All the six films that we have done have been different from this film which is nice.
We complement each other.meri adaigi hain uski saadgi hain. When we saw the 'Gerua' song from Dilwale, it felt so nice. Even Kajol said, 'We look good yaar.' We have a very caring love. I hope our pairing continues.
In Dilwale, you have a dialogue that shows you remember the exact time since your estrangement from your lover ('Pandrah saal, chaar mahine, dus din'). Do you feel passion can be kept alive over such a long span?
In films toh, we keep it alive (laughs). In Jab Tak Hain Jaan, I was waiting for more than 10 years. Films are about dreams, they give hope . when you see a film like this where there is love even after separation, you feel that somewhere down the line you might get back with someone you have separated from. Rahene ko toh haar cheez reh sakti hain; naa rahen ko har cheez toot sakti hain. I think a love story works only when you are a little more poetic, more beautiful, and more dream-like than real life.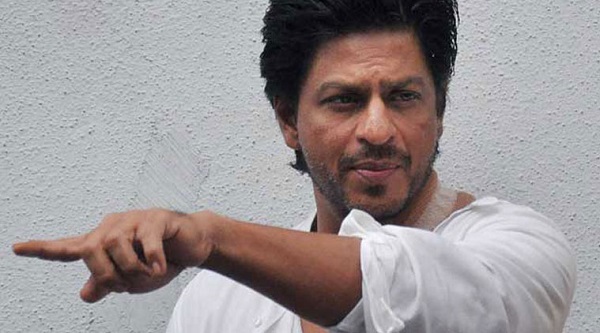 Shah Rukh Khan Interview for Dilwale">
Dilwale was announced much after Fan and Raees ... how come it is releasing first?
Fan was supposed to release on August 15 but though we thought the VFX will be done in six months, it has taken a year and a quarter! And it's still going on. But only Fan has got shifted; Dilwale was always slated to release this year and Raees was always an Eid 2016 release. We were planning to shoot a portion of Raees in Ahmedabad in December but since I have injured my knee, I will shoot it in January.
After 22 years as a star, are you now more inclined to taking calculated risks and doing edgier films?
See, filmmaking is risky. As an actor I will always do a film which appeals to me at that point of time. Dilwale is a commercial film but that does not instantly make it a moneymaking film because we have spent so much money on it also. We have made it on a big scale so that when someone buys a ticket worth Rs 500, they should get value for money. I can never cheat an audience as a producer. They might not like the story or x, y or z but I am hoping the cinematic experience will be the biggest you can have that year.
As far as taking risks is concerned, I have done different films from Darr to Baazigar to Chak De India to Happy New Year in which I am not a lead hero but part of an ensemble cast. You take chances and you hope that the story which you liked would be liked by others as well. To be very honest, I do not make calculations as an actor. I only do a film which I feel like doing. As a business, it's affordable sometimes and at times it is a calculated disaster. Humne Paheli kyun banai? Everyone asked me why you are making this film but I wanted to make a film on woman empowerment. I knew somewhere that it won't be a super hit because people don't except me with muchhi et al. It wasn't a big hit but I love that film, it went to the Oscars too.
After a long time you will have three releases in quick succession. Has it been physically and emotionally draining or will you continue to do more films?
It has not been emotionally draining because I am a professional actor and I enjoy acting in new projects. But now I will now try and do a film in one go. In January I will finish Raees -- 20 days of shooting are left because my injury delayed the shoot. Then I have Gauri Shinde's film and I am in talks with Imitaz Ali, Anand Rai and two more directors.
-- BNS (Bollywood News Service)