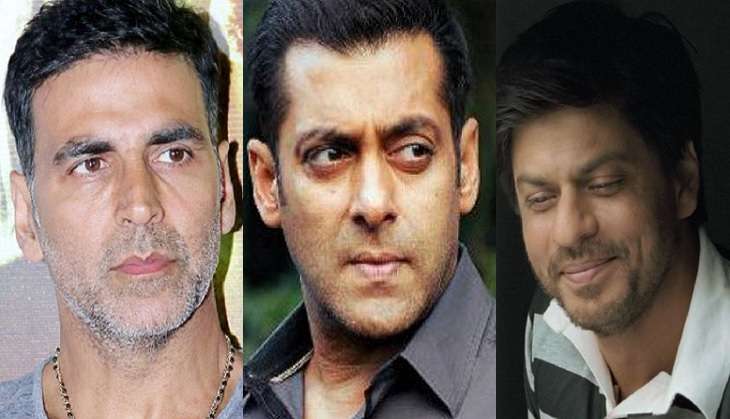 Two big production houses, Disney UTV and Balaji Motion Picture have stepped away from the film production business due to the losses they incurred in the last few years. While there have been many reasons for the same, director Anurag Kashyap who made his acting debut with Akira, believes that Bollywood superstars like Shah Rukh Khan, Salman Khan, Akshay Kumar and Amitabh Bachchan are overpaid for the work that they do.
"We had four Bollywood actors (Shah Rukh Khan, Akshay Kumar, Salman Khan, Amitabh Bachchan) in the Forbes highest paid actors whereas the rest were Hollywood actors. The films starring the Hollywood actors earn in millions and billions but ours earn at max is Rs 300 crore. But still, there are Indian actors in that list. So if you see the ratio on the list, business of the film vs income of the actor, there is a huge disparity. Actors from the industry where film earns Rs 300 crore is in the list and on the other hand, there are films which earn 1.2 billion in other industries and the actors are even below our actors in the list. So I hope you got where the issue is. I am not blaming the actors for this, all the blame should be passed on to the producers as they are ready to pay the actor such high amount. Why wouldn't the actor take that money? If someone pays me, even I would take that."
The director added that the intent of making film in India is not right.
"We all need studios as they brought in a certain streamlining of movies side by side certain mistakes. What we lack in our industry are passionate producers. The intent of making films in India has drastically changed over the years. Films should be made because the director or producer believes in the script. You shed an old skin and grow a new one. To give rise to new, the old one was die," said Kashyap.
Anurag Kashyap's performance in Akira won a lot of acclaim from critics and the audience alike.