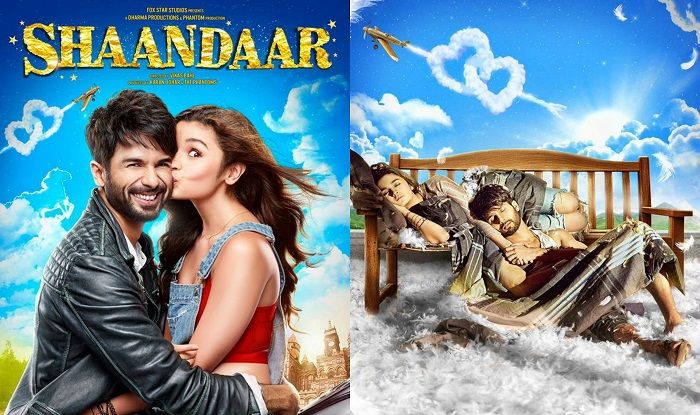 Rating
Highs
Vikas Verma, as the abs-obsessed Sindhi Groom
Sanah Kapur, as his plus-sized bride
Lows
The Leeds Castle is back again. This time, not as Guru-cool college, the Raichand mansion or a haunted 1920s ghost hangout, but as an actual exotic dreamy locale - The Generic Destination-Wedding Site. Only, we've seen it impersonating so many Indian properties on screen over the years that it now feels more like a party plot in Thane.
The Big Fat Indian Wedding disease
Two garish families, the Aroras and the Fandwanis, obviously loud stereotypes of who they represent, land up there to complete this glorified 'business merger'. There's the usual assortment of idiosyncratic wedding characters, but unlike the last Dharma-Phantom co-production 'Hasee Toh Phasee', all of them act like they know they're poking fun at the much-rehashed Hum-Apke-Hain-Kaun formula. This makes them less charming, less genuine and smugger than a standup comic at a frat party.
An Assorted Buffet of Caricatures
There's evil matriarchal grandmother Arora (Sushma Seth - who plays a plastic version of her horrid 'Kal Ho Naa Ho' grandma act), submissive son and father of the bride Bipin (Pankaj Kapur), his two equally whipped brothers, plus-sized bride Isha (Shahid's real-life sister, Sanah Kapur) and insomniac step-sister Alia (Bhatt), whose spunky poor-little-rich-girl persona is a cross between Cinderella and Sleeping Beauty.
Watch Shaandaar trailer:
There's also the Sindhi groom (Vikas Verma), his Bappi-Lahri-meets-Kanye-West brother (Sanjay Kapoor), and a whole bunch of garish jokes about Sindhis, gold and greed, but never mind. It's all about the wedding planner Jagjinder Joginder (Shahid Kapur; still nursing a Shahrukh hangover) and his budding love story with Alia. I read somewhere that it is more of a love triangle between girl, boy and father, but that doesn't sound very pure.
Also read: Shaandaar is a quirky love story, nothing like Jab We Met, says Shahid Kapoor
In short, he is the one if he puts her to sleep - which sounds quite appropriate (and impossible) in today's button-crazy digital age.
Where loudness is part of the plan
It's hard to believe that the maker of 'Queen' and 'Chillar Party' is behind this NRI special. Director Vikas Bahl counts on the fact that we remember every single Hindi movie with similar themes; plots that revolve around how family businesses are the eternal destroyers of romance.
He counts on the fact that we understand that all his characters are deliberately self-aware cliches that are cheekily parodying their dated Subhash Ghai-ish predecessors. Unlike in love-conquers-business sagas like Taal and Yaadein, greedy money-hungry ways aren't discretely suggested by cacophonic background aunties. It's all made as clear as chicken at a Jain wedding.
The Laziest kind of mainstream film making
Instead, Bahl treats it like a contemporary fairytale - complete with thought bubbles, animated childhood sequences with voiceovers, juvenile music, dance pieces that resemble IPL Opening Ceremony functions and lead actors who seem to be enjoying their paid vacation.
In between, he manages to pull off some genuinely ludicrous situational set pieces - especially one that includes all of them stoned out of their wits at a country picnic. Clearly, they're ad-libbing and improvising and doing whatever the hell they want in this sequence - which sort of adds to the fun, like watching making-of behind-the-scenes footage.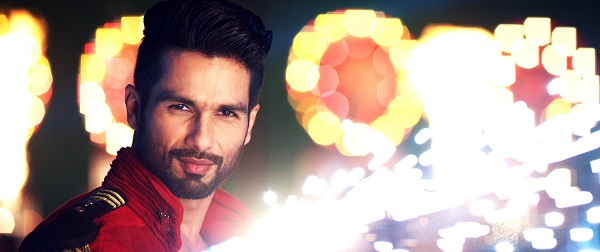 Uninspired actors, over-inspired musicians
But Shahid and Alia seem to be doing this throughout the film. They're literally on autopilot, seemingly satisfied with a successful 2014. In one of her interviews, Alia had mentioned how Bahl didn't want her to prepare or rehearse much for this role - and it shows. She's just being herself, and most of their interactions don't seem to be given any thought or words to.
It is one thing to not look like you're acting, and it's another to not bother to act at all. And Bahl seems convinced that just by relying on their natural charm, by training the cameras onto them, they will create magic in a shy 'Like Crazy' sort of way. But they don't. None of them do. Even the initial stanzas of Amit Trivedi's ballad 'Nazdeekiyan' bear an eerie resemblance to Coldplay's 'Oceans'.
Also read: Interview: Shaandaar is a fairy tale, says director Vikas Bahl
It's a pity to see such a lazy, derivative, listless effort from a talented bunch of artists who're known to push the envelope. In trying to balance their filmography with the occasional stress-busting 'masala' movie in between, they leave viewers wondering if they're only paying money to watch them holiday in glorious lands.
The difference between Shandaar and a film like Hasee Toh Phasee invariably comes down to the spaces they utilise. There's an innate Indianness to cramped spaces, chaotic relatives and voices jostling for attention, despite the splendor and noise. Empty, airy mansions leave no room for intimacy and character, and plenty of room for silly, indulgent mistakes.