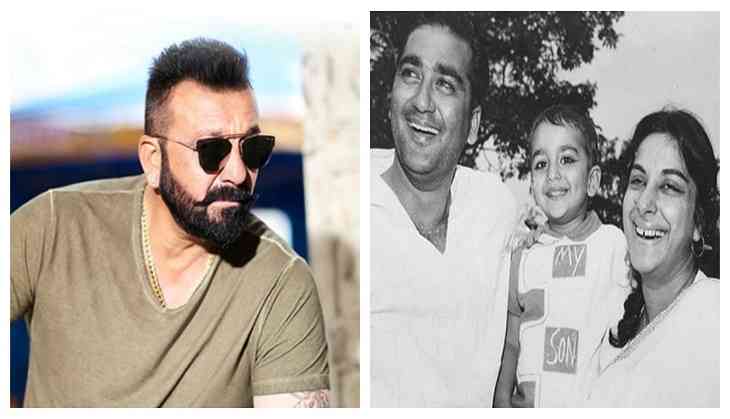 These days everyone is talking about Ranbir Kapoor's flick Sanju which has broken the records within the three days after its release. The biopic of Sanjay Dutt has revealed all about his personal and professional life which has made has made everyone to watch the film on the silver screen.
Everyone knows that Sanju baba life was full of controversies and besides, there were several hidden facts about the actor which have not been included in the films.
Reportedly, the writer of the film also told that there were 750 pages on the life of the Sanju and out of the total the film is made only on 150 pages.
He also added that they will be going to share some more interesting part of little Sanjay Dutt's life which remain left to include in the film.
According to the reports of Desi Martini, Sanjay Dutt was kidnapped by the dacoits when he was just 3-year-old.
Yes, our Munna Bhai was kidnapped from the set of his father Sunil Dutt. Sanjay Dutt's father was doing the shooting for the film 'Mujhe Jeene Do' which was released in 1963 and from the set of the film, dacoits abducted the son of Sunil Dutt, says reports.
However, Sanjay Dutt was returned unharmed the next day of the abduction. Well, we must say that Sanjay has several shocking and thrilling stories which have made him not only the reel hero but also the real hero.
Sanjay Dutt's biopic was released on 29th June across the country. Ranbir Kapoor played a fantastic role as Sanjay Dutt in the film, his appearances in the various avatars as Sanju made the movie more entertaining to watch.
Have you seen the film yet? If not then go and watch in theatre and boycott piracy.
Also read: Sanju: Ranbir Kapoor and Rajkumar Hirani got shocked after knowing the reaction of Sanjay Dutt after watching the biopic