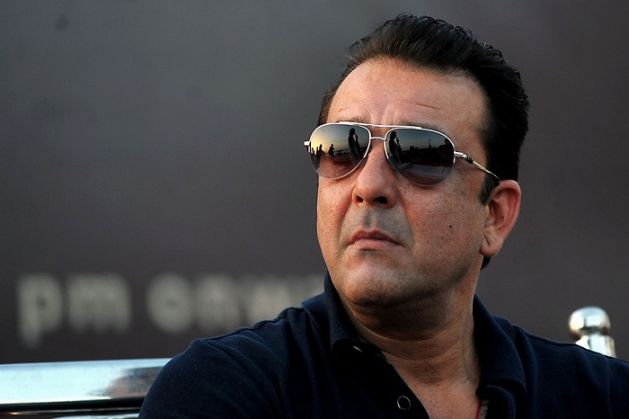 Actor Sanjay Dutt, who was released from the Yerwada prison in Pune last month, says that he has no regrets. He added that he only wanted to be known as Sanjay Dutt and not as his beloved characters, Munnabhai or Khalnayak.
Sanjay, who was absolved of involvement in the 1993 Mumbai blasts but convicted for illegal possession of arms, said that the incident had taught him plenty. Speaking at the India Today Conclave 2016 on Friday, he said:
"I don't have any regrets, but I learnt from it. I learnt the law of the land. I learnt not to be brash, I learnt not to think from the heart but from the mind."
"I have taken it (prison sentence) in a positive way. Sanjay has grown up, become a little bit clever. I just want to be Sanjay. I don't want to be Munnabhai or Khalnayak. I think people love Sanjay Dutt."
On being asked about his father, Sunil Dutt, he said:
"I never let him down. He knew whatever I may have done, the act of terrorism was never there. Before he died, he told me that he was always proud of me. I will never forget that. That was the day he hugged me."
The actor also opened up about his desire to work to reform jails.
"I want to do a lot for jail reform, for the drugs and for the youth. The sipahi runs the jail. There were couple of sipahis in my jail. I used to sit with them. Used to help them," he added.
On his Bollywood plans, he said:
"I am going to do some great cinema. I want to do good movies. I don't want to do films because I am compelled to do them. I want to make a difference... Just try to change the genre in the industry."
When asked about the projects he has taken on, he said:
"I maybe doing a film with Siddharth Anand. Another one with Vidhu Vinod Chopra and then (the third part of) 'Munnabhai', which comes out in 2017."
When asked about the Rajkumar Hirani-directed biopic on him, Sanjay said that two hours were not enough to document his life.