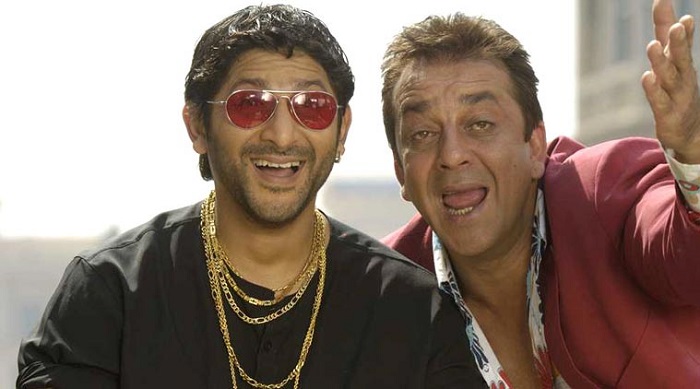 It's no secret that filmmaker Rajkumar Hirani likes to take his own time to work on the script of his films.
Having directed cult classics like Munnbhai MBBS, Lage Raho Munnabhai, 3 Idiots and PK, Hirani is currently gearing up to start shooting a Sanjay Dutt biopic.
The director revealed that he is working on the script of the third instalment to the Munnabhai franchise - along with scriptwriter Abhijat Joshi.
Also Read: Sanjay Dutt biopic will be my most entertaining film till date, says Rajkumar Hirani
The duo had initially announced Munnabhai Chale America as the third instalment. However, the idea was scrapped after it was found to be similar to Shah Rukh Khan's My Name Is Khan.
After years of hard work on the script of Munnabhai 3, Hirani has finally settled on the plot for the film.
At the 17th Jio MAMI, Mumbai Film Festival, the director said,
"After scrapping many ideas for Munnabhai 3, I think we have finally got an idea which will do justice to the legacy of Munnabhai series. We have been waiting to make Munnabhai 3 since a long time but didn't finalise any script because we want the third part to be better than the earlier two films. Finally we have got a script which I think is better than Munnabhai MBBS and Lage Raho Munnabhai."
Also Read:
Ranbir Kapoor
's Sanjay Dutt Biopic, Dutt, to go on floors in 2016
On being asked if Sanjay Dutt and Arshad Warsi will be a part of the third installment of the film, he said,
"Sanjay Dutt and Arshad Warsi will definitely be a part of Munnabhai 3. But we are yet to decide other characters of the film. We will think of the cast once we are done writing the script for the film."