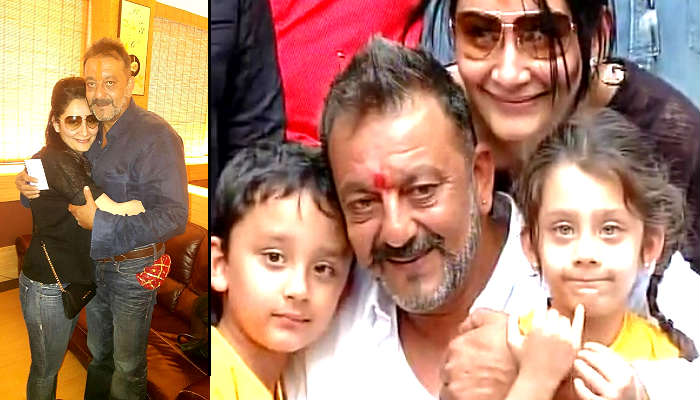 Actor Sanjay Dutt addressed the media at his residence after visiting the Sidhivinayak Temple and the grave of his mother, Nargis Dutt. The actor, who served a 42-month sentence in Pune's Yerawada jail walked free today morning.
In his first media interaction, Dutt spoke about how elated his father would have been about his release. Dutt's wife Manyata and their children Iqra and Shahraan also joined him at the conference.
Among the many things he said, Dutt mentioned that one can't afford to be weak inside the prison. Here are the other 10 statements he made:
Also read: Sanjay Dutt walks free: Mahesh Bhatt, Juhi Chawla, Gracy Singh & other Bollywood stars celebrate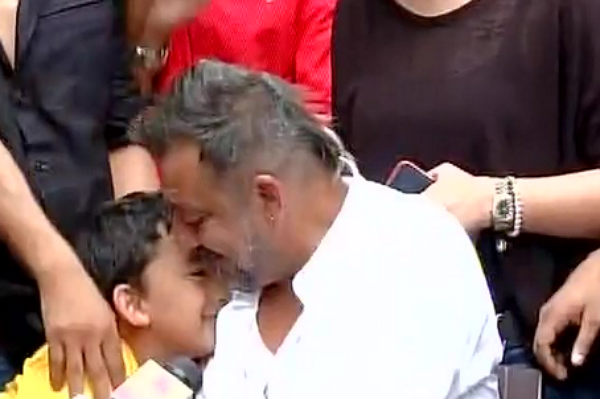 On father Sunil Dutt
Dad I am free today. I miss my father. His only fight was to see his son free. Had he been alive, he would have been the happiest person. He wanted to hear that 'I am not a terrorist.'
On his mother, Nargis Dutt
My mother left us when we were quite young. She had cancer. I wanted to let her know that her son is a free man now.
Also read: From 1993 to 2016: A timeline of Sanjay Dutt's arrest, acquittal, conviction and release
On freedom
I wanted to be a free man. I wanted to taste freedom. But, now when I am finally free, it just can't get registered in my mind. I still feel that I am on furlough.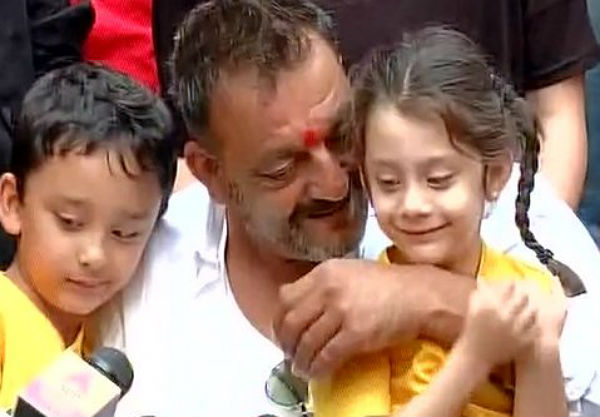 On being a patriotic
Tiranga meri zindagi hai. I am proud to be an Indian. In fact, all I wanted to hear even before I got to know that I was being convicted in the Arms Act, was that 'I am not a terrorist.' So, the judges at TADA court, during that period, told me that if that's the only thing you want, the court announces that Snajay Dutt is not a terrorist.
On his celebrity status
I think this celebrity status made a lot of things difficult for me. I wasn't allowed to do many things, because I was a celebrity.
Also read: Sanjay Dutt to start his 2nd innings with Rajkumar Hirani's Munnabhai 3
On anxiety just before the release
I couldn't sleep the last night and didn't have food for last four days. I was wondering how would it be when I'll meet my family. Anxiety is a thing that forces you to do nothing. And it happens with everybody who's in jail.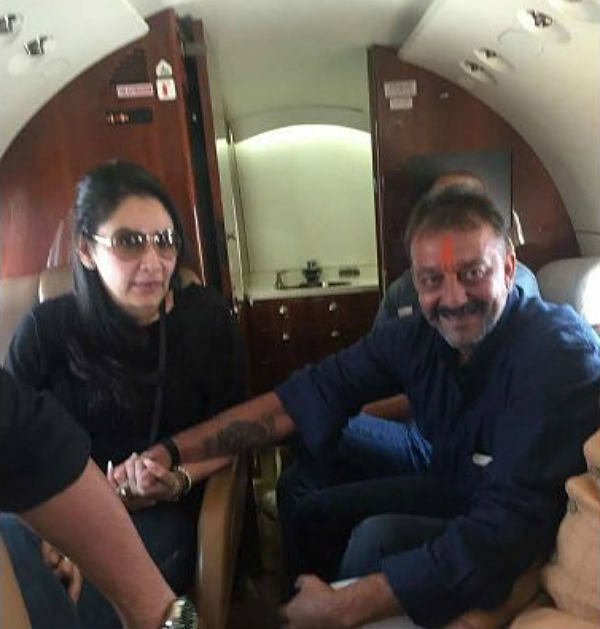 On Manyata Dutt
Manyata is not my 'better' half but my 'best' half. She is my strength. Whenever I fall down, she supports me. I believe she had suffered more than myself. Raising kids alone and realising each day what she had, I pray that nobody gets to suffer it anywhere.
Also read: Here's why Sanjay Dutt's daughter Trishala has posted Choli Ke Peeche on Instagram
On the money he earned when in prison
I earned Rs 540 and it holds a lot of value for me. I've given it to my wife like any good husband.
On the things he is looking forward to
1. Spending time with family and kids

2. Work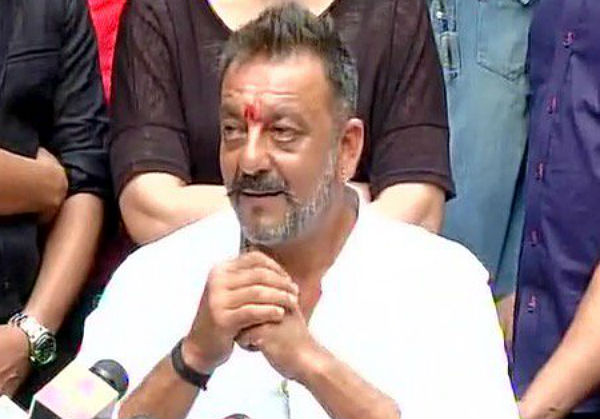 On Salman Khan
Salman mera chota bhai hai. I always pray that he becomes a bigger star than I am. I am always with him.
On fellow prison inmates
They respected me and took care of me. I have made many friends -- Sagar, Zeeshan Qureshi, Narain bhai... they all respected me a lot and they are like my brother.
Also read:
As Dutt finished talking, he requested the media to not mention the term '1993 Mumbai serial blast' while writing about him in the case. He said that he has been convicted in the Arms Act and didn't have any involvement in the terrorism.
-- Text by Vineeta Kumar