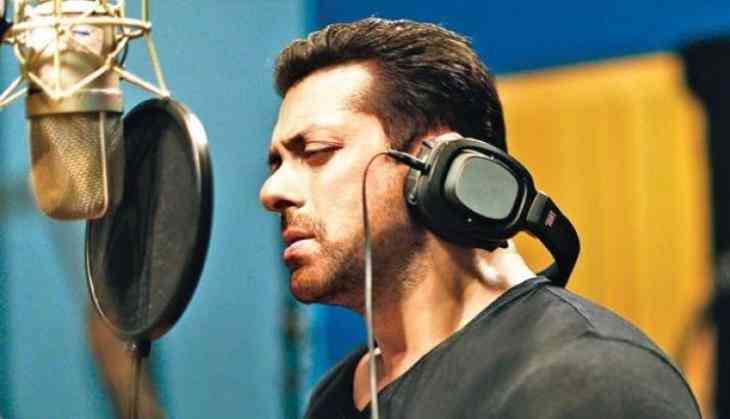 On 14 February our country witnessed the most terrible attack in Pulwama where over 40 soldiers were killed and everyone took a toll on Pakistan. Since then there were people who wanted a ban on Pakistani singer and in between all this attacks Salman Khan came out with the news that Atif Aslam has been dropped from his upcoming production movie Notebook's song. After dropping Atif from the song everyone was in search of the singer who suits the seat and soon everyone zeroed upon our very own Dabangg Khan.
Salman Khan won the hearts of audience when he sang for the very first time for his production house movie Hero, 'Main Huin Hero Tera' featuring Athiya Shetty and Sooraj Pancholi is again stepping in the shoe to sing for his upcoming movie Notebook's title track 'Main Taare' featuring Pranutan Bahl and Zaheer Iqbal. According to reports makers brainstormed many singers but non fit the Pakistani singer's shoe and soon then they zero it upon Salman. Even Salman agreed to lend his voice for the track.
Debut actors Pranutan Bahl is the granddaughter of Nutan and Zaheer Iqbal hails from a non-filmy background. Pranutan was a lawyer by profession since she was interested in acting from the day one so she switched her line and jumped into acting.
Can you fall in love whom you have never met? This is what movie Notebook deals with, two teachers falling for each other. The movie was shot in the beautiful valley of Kashmir and we will also witness the remake of Bhumro Bhumro song from Mission Kashmir featured Hrithik Roshan and Preity Zinta. The movie is slated to hit the theatres on 29th March this year.