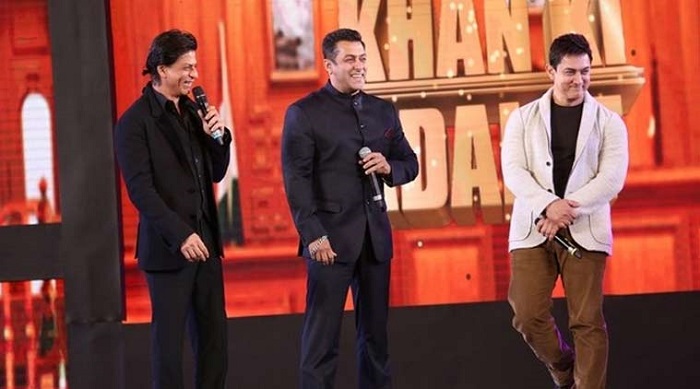 Director Kabir Khan has his hands full. He is working currently working on three scripts. One, for a film with his Bajrangi Bhaijaan star Salman Khan, a second with Hrithik Roshan and now, a third one, which is a drama with a Chinese connection.
He revealed that the script requires a big star and said he would approach one of the superstars once he has finalised the script of the film.
Also Read: Finally! Hrithik Roshan may romance Deepika Padukone in Kabir Khan's next
"Aamir, Shah Rukh, Salman and Hrithik, they are our biggest stars, hopefully we will get one of them," Kabir said.
A major portion of Kabir Khan's film will be shot at China. The director has joined hands with the production house, Trinity Pictures, for the film, which is yet untitled. The production house reportedly has plans to rope in a Chinese actress for the project.
Also Read: Kabir Khan finally opens up on his next film with Salman Khan, after Bajrangi Bhaiijaan
Mumbai Mirror quoted Ajit Thakur from Trinity Pictures as saying, "It's a human drama, a journey film with a story which demands that the character travel from India to China".
Kabir Khan also revealed he is not too sure which out of three scripts will be his next directorial and said that the shooting schedule depends on the way his scripts shape up. "I haven't decided which one will go on the floors first," he said.