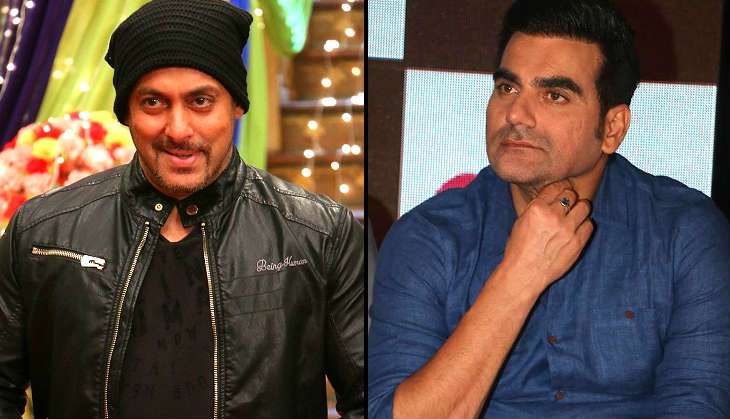 Salman is apparently helping his younger brother Arbaaz in choosing films
Salman has always been more than supportive to his friends and family. But this time he is solely focusing on younger brother Arbaaz Khan. Sources say that Salman has taken upon himself to re-establish Arbaaz's career as an actor.
Salman Khan might be feeling extra protective about the brother because Arbaaz is going through divorce proceedings with Malaika Arora and is said to have taken it rather badly. So this might be big brother's idea to get him to concentrate on work to get through this phase.
A source says, "Arbaaz is apparently trying to re-establish his career in acting. He has signed a couple of projects already and is busy shooting for them. He has been taking advice from Salman before selecting right scripts. Arbaaz apparently makes sure that Salman reads the script and approves of it, before he gives the nod."
Apart from screening scripts, Salman is also going out of his way to recommend Arbaaz's name to producer friends. A source says, "Salman wishes Arbaaz should get to do better roles and be part of good projects in future. So, that's the reason he's speaking to his friends for Arbaaz."
Arbaaz is currently shooting for an untitled film in Switzerland and is going to be seen next in Jeena Isi Ka Naam Hai and Tera Intezar.