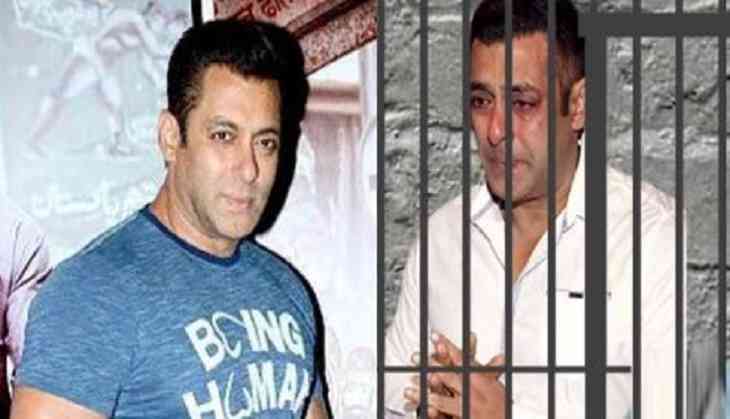 The Jodhpur Court has announced the verdict on one of the most controversial cases that involve the Bollywood stars Salman Khan and his co-stars, Sonali Bendre, Tabu, Saif Ali Khan, and Neelam today. The 52-year-old actor has found convicted in the case while the remaining actors were acquitted from the 1998 blackbuck poaching case.
The incident took place during the shooting of Hum Saath Saath Hai in Rajasthan, where Salman Khan along with his co-stars went for hunting the black buck in Kankani village near Jodhpur. They were charged under Section 51 of the Wildlife (Protection) Act and the other actors have been charged under Section 51 read with Section 149 (unlawful assembly) of the Indian Penal Code.
Jodhpur court magistrate Dev Khatri has pronounced the verdict and found Salman Khan guilty in the 20-year-old Blackbuck poaching case. He even denoted the actor as a 'habitual offender'. Additionally, actors Sonali Bendre, Tabu, Saif Ali Khan, and Neelam who were also accused have been acquitted.
As soon as the verdict announced by the Court on Salman Khan's controversial case, immediately the netizens started showing their reactions on the social media.
Here are the hilarious memes that are flooding Twitter which you should not ignored. have a look at how they have reacted:
Judge to Salman Khan #BlackBuckPoachingCase #Jodhpur #SalmanKhan pic.twitter.com/m8KKCvBfoj

— Rishabh Srivastava (@AskRishabh) April 5, 2018
The truth has been spoken!!! #SalmanKhan @fakingnews @TheUnRealTimes #SalmanConvicted pic.twitter.com/t7EB69WCvD

— Mukti Pradhan (@muktipradhan) May 12, 2015
#SalmanKhan #SalmanConvicted :) truth is God dont differentiate on poor n rich. God delivers on truth pic.twitter.com/DOu8QzDxJP

— ɐɯɹɐɥs ɥssuɐ (@anshsharma) May 10, 2015
Bhai's favourite phone game🤣 pic.twitter.com/ii0QxHMalk

— #BBC (@babaBC) April 4, 2018
Black buck family first reaction after salman khan convicted. #BlackBuckPoachingCase pic.twitter.com/VL14jLFqqt

— Arora Sahab (@Rajesh_Arora1) April 5, 2018
Judge to Salman Khan #BlackBuckPoachingCase #SalmanKhan pic.twitter.com/k3pXO1EQni

— Rishabh Srivastava (@AskRishabh) April 5, 2018
Salman Khan in Court #BlackBuckPoachingCase #SalmanKhan pic.twitter.com/NUllC4anxi

— Rishabh Srivastava (@AskRishabh) April 5, 2018
मोदी: "ध्यान से देख। उंगली की जगह कुछ और कटा है।"#SalmanKhan#BlackBuckPoachingCase #BhaiRoxx pic.twitter.com/7UBhJsINDa

— Kanatunga (@Kanatunga) April 5, 2018
When you are dead for 20 years but someone tells you that #SalmanKhan convicted in !! #BlackBuckPoachingCase #SalmanVerdict pic.twitter.com/eUPS2mUBHy

— Arnab Goswami (@ArnabGoswamiii) April 5, 2018
Massive setback for #SalmanKhan as court convicts him in #BlackBuckPoachingCase after 20 years. pic.twitter.com/l1ZedNmJwb

— Dr Aliya Official (@DrAliya6) April 5, 2018