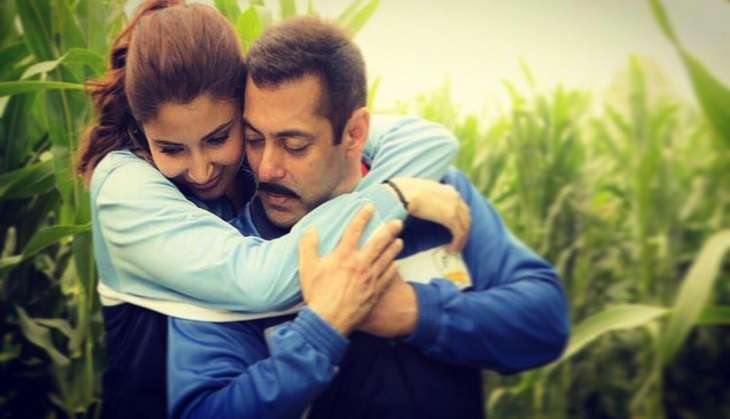 Sultan, touted to be the Bollywood film of the year, hit the screens on 6 July. The Ali Abbas Zafar-directorial is a wrestling drama starring Salman Khan, Anushka Sharma, Amit Sadh and Randeep Hooda.
The film, which released on Eid 2016, was expected to break a number of Box Office records, with fans and trade analysts betting big on the sports drama.
What may work for the film
Writer-director Ali Abbas Zafar sticks to the basics of filmmaking as he presents an action-packed film woven with drama - a tried and tested formula for Bollywood Box Office success.
The film, which chronicles the life of an underdog, attempts to drive home the message that the fight lies within.
The character of Sultan Ali Khan seems to be tailor-made for Salman Khan, who plays the Haryanvi wrestler with conviction. Anushka Sharma delivers a commendable performance as Aarfa, his love interest.
For a film based on wrestling, the Mixed Martial Arts and wrestling sequences of Sultan are convincing. Salman's gritty wrestling sequences and his inspiring training sequences are well-choreographed. Zafar manages to build the tension towards the second-half, making the viewers root for the characters.
What may not work for the film
With too many songs in the first half, Sultan is around 15 minutes longer than its ideal duration.
The plot fails to be convincing in bits of the first half, where Sultan Ali Khan appears to overcome his obstacles without much effort. While fans of Salman Khan usually wait with bated breath for the introductory sequence of his character in all his films, the sequence in Sultan is underwhelming at best.
Will it do well at the Box Office?
A Salman Khan film comes with the guarantee of stellar Box Office collections. Sultan will easily breach the Rs 250-crore mark, which will make it the fourth Bollywood film to do so afterDhoom 3, PK and Bajrangi Bhaijaan.
Sultan also stands a chance to cross the coveted Rs 300-crore mark. However, this depends on the kind of reception the film gets from the audience. The sports drama is the first film of 2016 to cater to all sections of the viewers - thereby giving it an upper hand in terms of performance at the ticket window.
With 6 July being a partial holiday and Eid falling on 7 July in India, Sultan stands to record one of the highest opening day Bollywood Box Office collections of all time.
Box Office Prediction for Sultan:
Day One (6 July): Rs 40 crore
Weekend (6,7,8 July): Rs 115 crore
Extended weekend (5 Days): Rs 160 crore
Lifetime: Rs 270 - 280 crore
Expected Verdict: Blockbuster