Since the last 20 years, one question has been raised time and again: 'When is Salman Khan getting married?' Years have passed and it still remains unknown when the Bollywood superstar will wed.
Salman, who was present at the IIFA press conference today, was asked if he will be getting married to Iulia Vantur, and he replied:
"Why should I tell you if I am getting married or no? I don't even know your name, so why do I tell you? Marriage is my personal choice and I don't need to go and tell the media if I am getting married or no. If I need to tell this to my fans, I would put up the news on Twitter and Facebook, but I don't think there is a need for the media to know about it."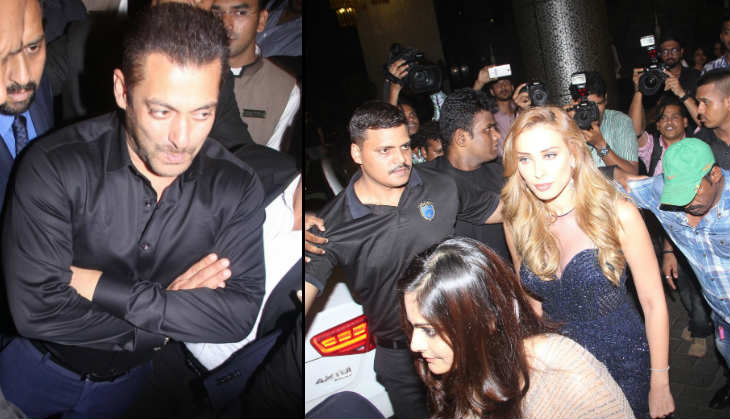 Salman Khan, Iulia Vantur at Preity Zinta-Gene Goodenough wedding reception (IANS)
Khan was also upset with the way media behaved with his father, Salim Khan last evening and expressed his disappointment over the incident.
"I don't think Sohail misbehaved with the media last evening; rather it was the other way round. My father and Sohail had gone for a private dinner last night and suddenly they see media standing outside the restaurant with mics and those big lights at midnight. My father is 80 years old, what if he would have got hurt? Who would be responsible? You guys went at midnight to ask 'If I am getting married or no?' What stupidity it was."