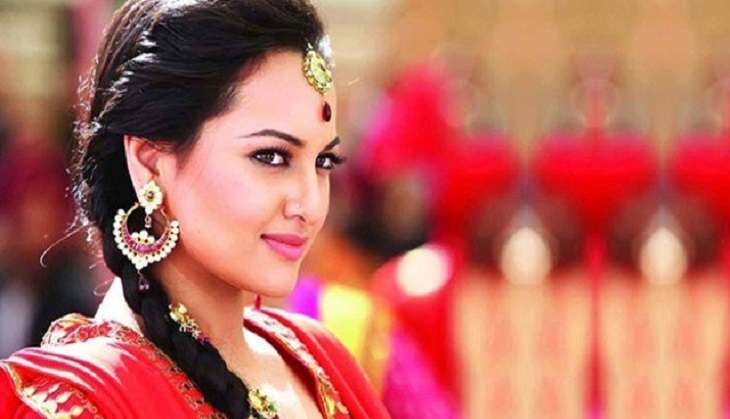 Actress Sonakshi Sinha who has worked with superstars like Salman Khan, Akshay Kumar and Ajay Devgn in numerous action films, says she learnt about action from them.
At the trailer launch of her film Akira, Sonakshi was asked who her favourite action co-star was, to which she replied, "Dabangg is Salman, Rowdy is Akshay and Sardar is Ajay. The past five years I've been working with these guys and I have learned only maar peet from them!"
"It has truly been a pleasure watching them do the action on screen. I love action films, I love to be a part of them and I'm really happy, thankful and grateful that I could be doing the action in this film myself."
Sonakshi worked with Salman in both the Dabanggs and with Ajay in Son Of Sardaar and Action Jackson, all of which had a good dose of action.
In Akira, Sonakshi reunites with AR Murugadoss, her director in Holiday, also starring Akshay. Did Sonakshi take any tips from Akshay? "The biggest tip that he gave me was to be away from injuries, which even I was not able to follow. But he is a very sensible person when it comes to understanding proper form and martial arts. Watching him while shooting, you get to learn a lot. And he's always very involved with it, so he automatically teaches you without it being intentional."
Sonakshi is seen doing a variety of action in the film, throwing a flower pot, hitting goons with a stick, flashing guns as well as kicking and punching.
Sonakshi said, "It feels great. There is always an adrenaline rush when you do scenes like that on set and with all these amazing stuntmen, fighters and action directors. It was quite exciting and really awesome."
Sonakshi was also injured multiple times, three of them major ones, on her wrist, knee and back. "It's very strenuous and gruelling. But it's all worth it," she said.
Akira also stars Anurag Kashyap and Konkona Sensharma.
-- IANS