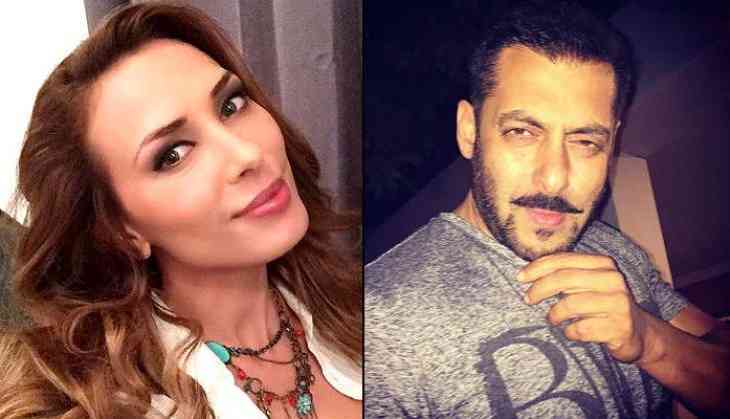 Lulia Vantur- Salman Khan (file pic )
Lulia Vantur apparently changed her plans last minute to head to New York as she knew both Salman and Kat are going there.
The Romanian actress Lulia Ventur is rumoured to be going steady with Salman Khan. There are rumours suggesting that the elusive bachelor has finally decided on who his bride going to be and that is none other than the lucky Lulia. Lulia has also warmly accepted by the Khan family and those in the know insist that they already treat her like the daughter in law of the family
But all this attention is still not making Lulia secure, it looks like. If sources are to be believed, Lulia is not too happy with Salman and his ex Katrina Kaif back to being close friends again. Salman and Katrina had kind of drifted apart when Kat started living in with Ranbir Kapoor. But now that she is no longer with Ranbir, they are back to being friends and apparently hit it off very well on the sets of Tiger Zinda Hai, which they are shooting together. Lulia apparently wants to be around whenever they are bonding and that's perhaps the reason why she chose to postpone a London trip of hers to fly to New York, where beau Salman was participating in the IIFA event. Lulia apparently had committed to attend an event in London before flying to NY but she chose to cancel that and flew directly to be next to Salman.
Well, love makes you do the strangest things.