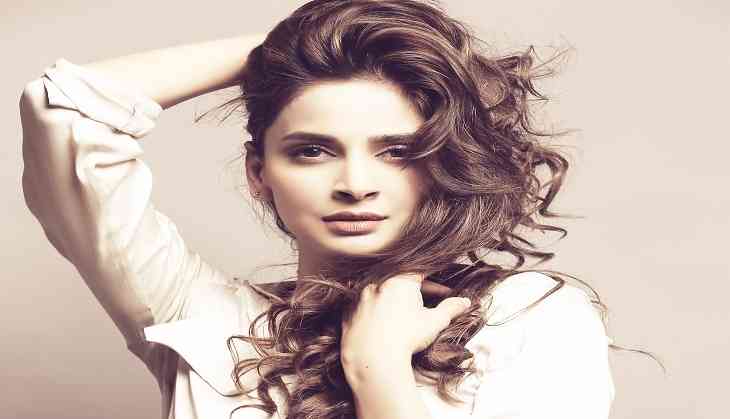 Saba appointed a tutor to get perfect diction for her role in the film
Pakistani actress Saba Qamar may not be able to seen promoting her upcoming film Hindi Medium in India because of the ongoing tension between India –Pakistan. But the actress, who is paired opposite Irrfan Khan in the film, did special preparations to portray a Delhi girl in the film.

She took special lessons to learn the Delhi dialect for her role in the film. There was a coach present with her all the time on the sets. She used up all her free time in perfecting the accent and pronunciation of words. Also, Saba went street shopping on Delhi streets and visited social places where most youngsters go to hangout to observe them and try and get a hang of their body language, attitude and behaviour.

When Saba was questioned on the experience, she said, "It wasn't easy for me to learn the dialect, simply because I usually speak in a typical Urdu lehja, like aap, hum, and tum. The way Delhi girls are so bold and confident was a really nice thing to see. I enjoyed playing a North Indian girl in Hindi medium"
Hindi Medium is produced by Dinesh Vijan and Bhushan Kumar and is a T-series and Maddock films presentation. The film is all set to release on May 12.