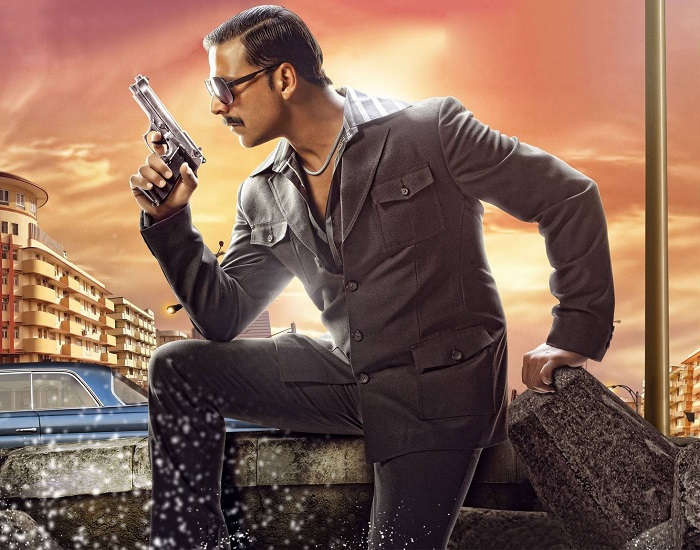 Akshay Kumar is one Bollywood actor who has successfully managed to wear many hats. In a recent group interview ahead of Airlift's release, Akshay Kumar talks about having signed the 'biggest Indian film till date', Robot 2, in which he will be seen playing a negative role.
Here are some noteworthy excerpts from the interview:
Akshay Kumar, on how he bagged the role in the sequel to Robot:
"I am the only Bollywood superstar to act in a film down south. There have been many Bollywood actresses who acted in South Films, but I am the only big actor to sign a film there. I am very glad that I am the first actor to go and do a Tamil film. I am grateful to them to cast me in Robot 2. Bollywood actors have not acted in South films because they don't get an offer and not because they don't want to act in their films."
On his need to expand beyond Hindi cinema:
"I am happy that I have broken the myth and I would love to do all kind of films. I would love to do a Bihari Film, Bengali Film, Gujarati Film, Punjabi Film and I have already done a Kannada Film during start of my career."
Also Read: Akshay Kumar gets emotional while speaking about the failure of Brothers
On playing the baddie, up against Rajinikanth:
"I play the villain in Robot 2 and I decided to take this character as there is no award lobbying in terms of best actor in negative role. (Laughs)"
On the bigger message in Robot 2:
"I liked the story of Robot 2. I find it very engaging. The story teaches you something, there is a big message in Robot 2 and I absolutely loved that script."
On the language in which the film can be experienced:
"I start shooting for Robot 2 by the end of February and here is a lot of VFX work to be done so it will take time for Robot 2 to release. But don't worry; my audiences will understand the film"
Also Read: Baby is a better film than Rowdy Rathore, says Akshay Kumar
On taking up a negative role, one that Amitabh Bachchan turned down in the first movie fearing backlash:
"My fans are very intelligent and they will accept me in all good characters."
Akshay Kumar-Nimrat Kaur starrer Airlift releases on 22 January 2016.