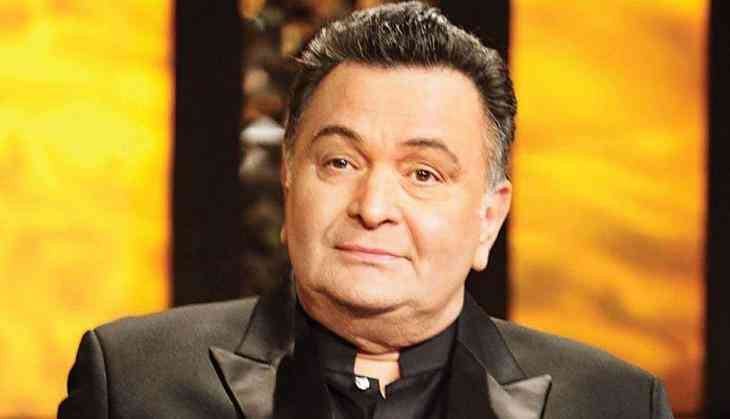 Bollywood actor Rishi Kapoor is celebrating his 66th birthday today and fans have started wishing him on social media. Rishi Kapoor who has the Twitter name 'Chintskap' is very open when it comes to revelations and he is always open on social media. You will get to see his tweets on different opinions that always make a headline.
Last year the actor made a buzz with his biography Khullam Khulla and this all because of the revelations of about his personal life. He revealed several secretive things about his father and his personal life on the book that made a quiet buzz. Here we have some 7 revelations of the star that shows how much he is open to reveal about personal life.
1. Rishi Kapoor revealed father Raj Kapoor's extramarital affair
"I was very young when my father had an affair with Nargis ji, and so was not affected by it. I don't remember feeling anything was amiss at home either. But I do remember moving into the Natraj Hotel on Marine Drive with my mom during the time Papa was involved with Vyjayanthimala."
2. He blamed wife Neetu Kapoor for his failures
"Neetu was pregnant with Riddhima and had to endure my breakdown in that fragile condition. I finally came through it with the help of supportive colleagues, family and friends, but I can only imagine how agonizing the experience must have been for her,"
3. Rishi Kapoor personally never liked his own songs
"I must admit that I was often hopelessly wrong in my initial reactions to some of these chartbusters. I remember Boney Kapoor coming to meet me, brimming with excitement, with a recording of 'Om shanti om' in Karz. I gave Boney an earful, saying what a lousy number it was and wondering how Laxmikant–Pyarelal could come up with such a number for me."
4. Rishi Kapoor admitting buying Filmfare award
"I think that Amitabh was sulking because I had won the best actor award for Bobby. I am sure he felt the award was rightfully his for Zanjeer, which released the same year. I am ashamed to say it, but I actually 'bought' that award. I was so naïve. There was this PRO, Taraknath Gandhi, who said to me, 'Sir, tees hazaar de do, toh aap ko main award dila doonga.' I am not the manipulative sort but I admit that I gave him the money without thinking."
5. Rishi Kapoor admitted in being in love Yasmin Mehta not Neetu Kapoor
"I tried hard to get her back in my life, but she did not agree"
6. Rishi Kapoor wore women's pant in one of his film
"It was only later, when I wore it in the song 'O hansini', that the dress man pointed out that its zip was to the side and not in front. I had made a fashion boo-boo, picking up a ladies' trouser,"
7. When Rishi Kapoor rejected a film because Neetu Kapoor's role was prominent
"I've mentioned earlier that I was reluctant to do Kabhi Kabhie in the beginning because I had been warned against working with Amitabh Bachchan. The second reason was that I felt Neetu had a more prominent role than I did. That's why I had said to Yash Chopra, if you want me to do the film, give me Neetu's role. Naturally, Yash-Ji was confused,"