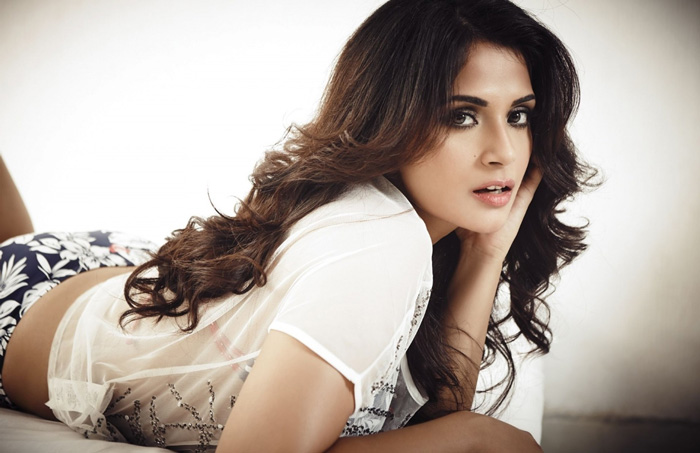 Richa Chadda has a journey full of ups and downs in Bollywood as after debuting with a small role in Oye Lucky, Lucky Oye! the actress got widely noticed with her brave act in Fukrey. With the tremendous acclaim for Masaan, Richa Chadda is definitely the girl of the moment.
With so many films in hand, what are your expectations from the coming year? Are you feeling the pressure?
I am not feeling pressurised at all. I know my films are good. They are different films and they will rise on their own merit.
You have become known for experimenting with your roles ... what is your creative goal?
I try not to repeat my roles. And even if the role is similar, I try not to repeat my interpretation of that role.
Which has been your most challenging role so far?
My role of Devi in Masaan has been the most challenging one. It is not an easy role at all ... it has many layers which is also why it has been appreciated the most.
How did this film come to you?
The part was written for me.
Masaan has already won two prestigious awards at the Cannes Film Festival. Considering you won the Filmfare Best Actress (Critics) award for Gangs of Wasseypur, are you expecting awards this year?
No, I don't work for awards.
Moving on to your next film, Cabaret, producer Pooja Bhatt seems to have given you a meaty role.
In Cabaret, I play a dancer who goes through certain difficulties; it is a plot-driven film. Pooja Bhatt has shown belief in me and I am grateful to her. She has stood by me and supported me. She is great to work with and I am enjoying working for this film.
And how was it working with Randeep Hooda in Main Aur Charles?
In the film, I play Mira a law student who thinks she is intelligent but is quite gullible. Working with Randeep Hooda was fantastic; he is one of the most underrated actors of our times.
You are also doing Sudhir Mishra's Aur Devdas in which you play Paro. Is it difficult to portray a character that has been played by so many famous actresses?
I play a different Paro. The director is very good and it is a well etched character. This is a more empowered Paro.
by Bollywood News Services