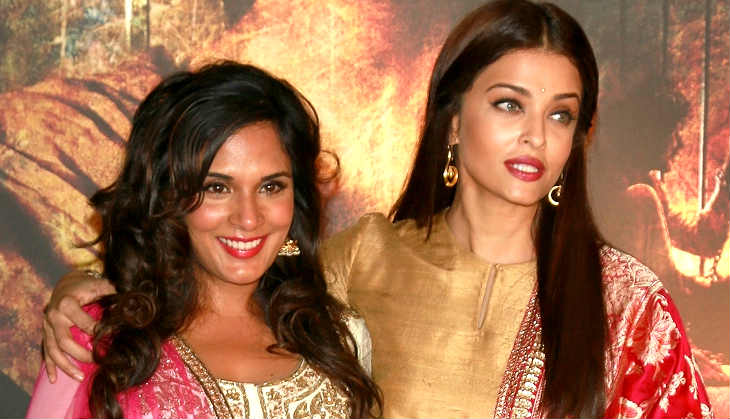 She is one of those few actors who needs just a little screen space to make a powerful impact with her brilliant performance. With a resume that boasts of films like Gangs of Waseypur, Masaan, and her recent release, Aishwarya Rai Bachchan starrer Sarbjit, Richa Chadda says that she sees a 'body of work she is happy about.'
Even though she claims to not read movie reviews, she is aware that people are talking about the lesser screen space that was allotted to her in Sarbjit. Talking to a leading online portal about the same, Richa said that many of her important and relevant scenes had been chopped off from the final cut of Sarbjit which has been directed by Omung Kumar. She explained:
Also read: Why does Abhishek Bachchan think about Aishwarya Rai Bachchan's film choices?
"When I saw the final edit, I realised more than half an hour had been chopped off. It was getting too long at more than two-and-half hours. There was so much material to begin with that some scenes had to be dropped. I had some crucial scenes that were not there in the final edit.
To be honest, almost everyone's scenes had been chopped, but I think the scenes featuring me and Darshan Kumar [who plays a Pakistani lawyer] suffered the most. If people are talking about those few minutes from my track, one can only imagine how the rest of it could have made a difference to my character in the film."
Richa is now gearing up for Kaustav Narayan Nirogi's Cabaretwhich also features Gulshan Devaiya and S Sreesanth in pivotal roles.
Also read: Why are Salman Khan's efforts in the Sarbjit saga missing from the Aishwarya Rai film?
-- quote from Scroll