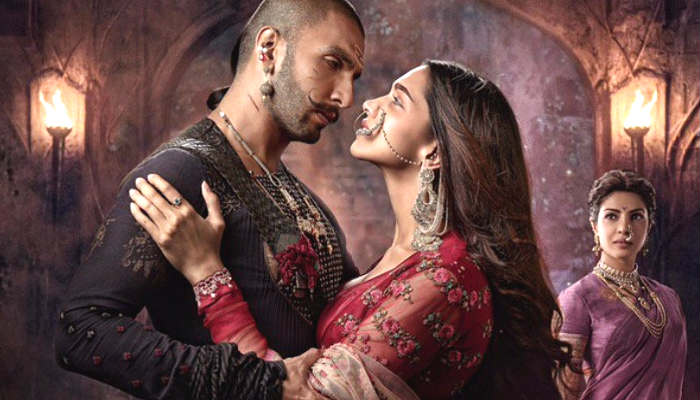 Rating: 2.5 stars (out of 5)
Sanjay Leela Bhansali\'s 8th film, 3rd as music director
His second with Ranveer-Deepika after Raam-Leela
Love is a strange beast in Sanjay Leela Bhansali's universe. It is treated with an aura of immortality and poetry, but you never actually identify its journey, its various facets and complications. Invariably, it is borne out of a wordless moment - a valiant act, shift of gaze, gush of wind, throbbing background, and shy glance or, as is lately the case, Deepika Padukone's eyes.
In Bajirao Mastani, that money shot arrives when Bajirao (Ranveer) watches (and watches, and watches), as the longhaired, spunky warrior princess, Mastani (Padukone) of Bundelkhand, saves his life in battle.
Padukone has mastered the art of falling to the ground in a heap of silent pain. The battlefield is lit like a football stadium to amplify the 1000 fps set piece, and just like that, a Hindu boy falls for ("mohabbat, not ayaashi") with a Muslim girl.
Also read: Bajirao Mastani: One viewing not enough for the film, says Deepika Padukone
History, with many tweaks
In his latest ode to perfection and prose, Bhansali not so much narrates as recreates his own cinematic version of history. To be sure, he presents an opening disclaimer absolving all responsibility of accuracy.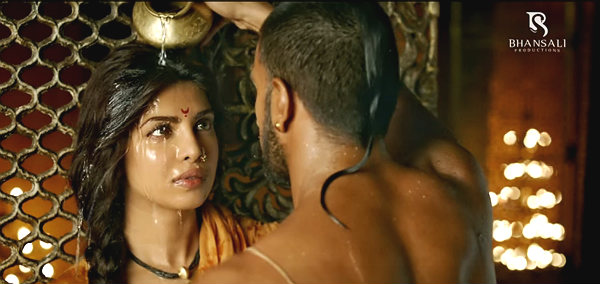 Immediately, deafening music pervades every corner as young Bajirao, supreme warrior of the Maratha Empire, is declared Peshwa (Prime Minister) - after passing a rather mythological exam of splitting a peacock feather with his arrow. His doting Brahmin wife Kashi (Priyanka Chopra) waits for him loyally with aarti thaalis, as he sets out on several ruthless came-saw-conquered missions.
One must remember that this was the Ground Zero of religious tropes - a symbolic union that perhaps led to countless star-crossed tragedies thereafter. Naturally, more enemies are born within the walls of his empire than outside them.
Also read: Dilwale vs Bajirao Mastani: An easy math of Box-Office. Is Shah Rukh Khan the winner?
His mother (Tanvi Azmi) is lit like an ominous, theatrical shadow, while vast sets like the Ayna Mahal (Mirror Palace; resembles one in Prem Ratan Dhan Payo) and Mastani Mahal are used as plot devices to amp up the conflict.
Annoyingly passionate
This film is a good-looking one. It can't afford not to be. Almost every shot, piece of jewellery, exquisite dress and teardrop is designed to best showcase Miss Padukone's enigmatic, almost hypnotic form. She has the complex task of personifying love as more of a religion - without condition and boundaries - than a feeling.

But Bhansali simplifies things to a fault by making her only a portion - albeit a beautiful one - of Bajirao's troubled personal life. She is reduced to a brave woman, with swords and dances, evocative metaphors, and made-for-effect lines that try hard to sound lyrical in the 17th century.

Also read: What made Priyanka Chopra do Bajirao Mastani? This, and 6 more questions answered

Ranveer Singh inculcates a nice Marathi twang into his bravado. He has clearly worked on his diction, gait and mannerisms as much as his physicality. But too often, he resembles the deliberateness, the self-awareness, of Shahrukh Khan in Asoka. The energy and beating heart is his; the leadership and its power are not. It's Ranveer acting well, instead of a warrior not acting at all.
Priyanka outshines the leads
Struggling to balance his undying love with ambition, he embarks on a familiar downward spiral that, ironically, paves the bridge between his two wives. They eventually share the film's most engaging scene. Chopra excels here as the first wife conceding dignified defeat to her humbler rival.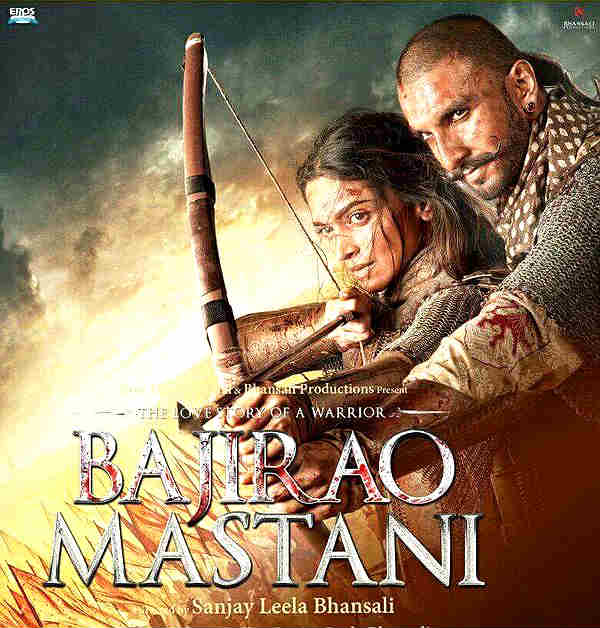 While most directors use music to pinpoint crucial emotions, Bhansali uses silence to do the same. He halts his overbearing score for exactly five seconds, giving Deepika enough time to belt out the film's more memorable words. If only he did this more often.
For larger-than-life period sagas made in 2015, being good simply isn't good enough anymore. Bajirao Mastani is more coherent than Raam-Leela, and serves as an arresting audiovisual experience. But its heart skips too many beats.
Also read: Bajirao Mastani to get bigger overseas release than Bajrangi Bhaijaan?
Scale over heft
In his pursuit of timelessness and scale, Bhansali alternates between mighty orchestral conductor and lush painter. He shows us the many flowery words that are spoken, but doesn't visualise the quiet ones that aren't. His imagery and craft are perhaps second to none, but his storytelling continues to resist evolution.