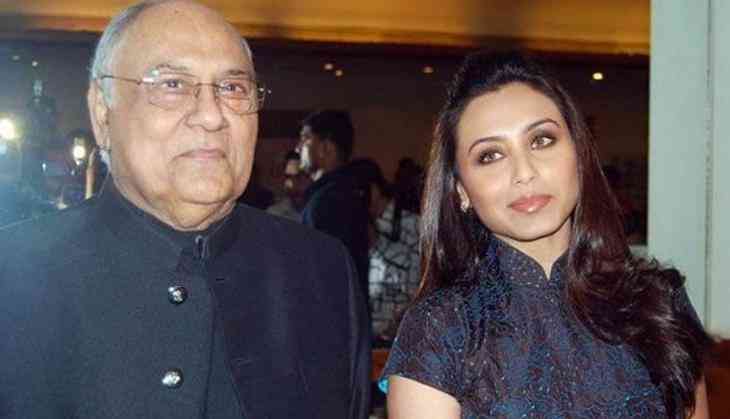 Rani Mukerji's father Ram Mukerji
Bollywood actor Rani Mukerji's father Ram Mukerji who was also a veteran director has passed away on 22nd October morning at 4 am at his residence.
Ram played a prominent role in as director, producer, screenwriter. He had also contributed to Hindi and Bengali cinema with his works.
He was known for his movies Hum Hindustani (1960) and Leader (1964), featuring Dilip Kumar and Vyjayanthimala and was one of the founders of Filmalaya Studios in Mumbai.
Few people knows that he has also directed his daughter debut film Biyer Phool in 1996.
Ram's son Raja has also assisted him in a few films before making his acting debut with Bidhatar Khela (2007).
Interestingly, his wife Krishna Mukerji is a playback singer.
The cause of his death is yet to be revealed.